Colin Farrell Gets A Career Do-Over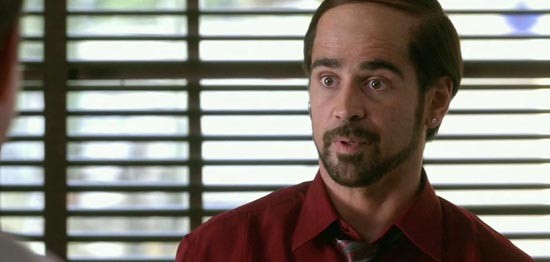 It's rare in Hollywood for an actor to get a second chance at a career. The most recent example of a career rebirth is Mickey Rourke whose performance in Darren Aronofsky's "The Wrestler" not only earned him an Oscar nomination, but gave him a new life as a serious and respected actor. In 1994, Quentin Tarantino pulled John Travolta out of the wreckage of his previously successful career and cast him in one of his most iconic roles as the hitman Vincent in "Pulp Fiction."
Now, Colin Farrell is trying to re-start his career not as the star of mindless action movies (which he quickly became known as), but as a versatile and intelligent performer. On July 8, he'll appear (almost unrecognizably) in the comedy "Horrible Bosses," which stars Jason Bateman, Charlie Day and Jason Sudeikis. Farrell will play Bobby Pellitt, the overweight, balding boss who is the bane of Sudeikis' existence. Farrell previously showed off his natural gift for comedy in 2008's "In Bruges" where he played an impulsive and childlike contract killer who gets stuck in what he considers the most boring city in the world.
After starring in box office disasters like "Daredevil," "Phone Booth" and "The Recruit," Farrell took a step back from the spotlight to apparently re-assess where his career was heading. Though he had worked with some of the biggest directors in Hollywood (Oliver Stone on "Alexander," Terrence Malick on "The New World," Joel Schumacher on "Phone Booth"), he was seen as little more than a pretty face that could do a spot-on American accent.
Now, Farrell seems to be doing work that interests him rather than films that result in a large paycheck. In 2009, he took an uncharacteristically small role in "Crazy Heart," the film that won Jeff Bridges an Oscar. Last year he appeared in Peter Weir's "The Way Back" as a Russian criminal who, against all odds, escapes from a Siberian prison camp and survives. Critics agreed that his performance was indeed the start of a Colin Farrell that audiences aren't used to.
On August 19, Farrell will appear in the remake of the B horror movie "Fright Night" opposite Anton Yelchin and Toni Collette. Though more of a mainstream movie, his role as a vampire who moves into a quiet neighborhood will allow him to play the bad guy, a role he hasn't taken on since early in his career.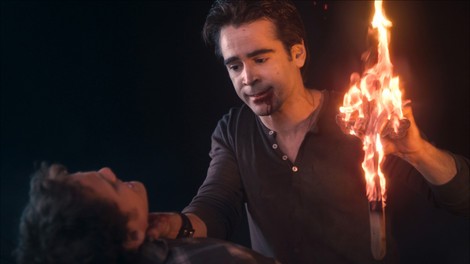 Recently, it was announced that Farrell would star in a remake of "Total Recall," the 1990 action flick starring Arnold Schwarzenegger. Farrell will step into the part originally played by Arnie, but rumors are the film will be more consistent with Philip K. Dick's original story than was the previous movie. Though "Recall" sounds like a movie the old Colin Farrell would have signed on for, hopefully it will have more depth than some of his past work and will help him to continue to grow as an actor.