Colin Farrell Calls 'World of Warcraft' Script 'Amazing'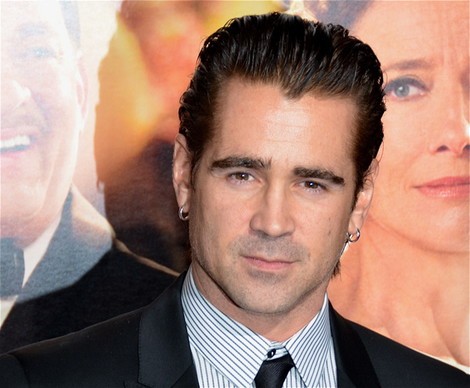 Colin Farrell claims World of Warcraft has an "amazing" script, however he's still unsure what role he will play.

The 37 year-old actor has long been linked to the $100 million adaptation of the video game, to be directed by Duncan Jones, and although he's blown away by the concept, he's not sure how far along the production is.

He told website IGN: "I don't know what's happening, man. I read the script, if that's any use to you, and it's amazing.

"I sat with Duncan for awhile and read the script, loved the script, and we were as cool as can be. I don't know what's happening with the film. I don't know where they are in the process.

"The script was just really, really cool, and it's just a world that I never explored and it's a really big and fantastical world. I can't imagine what he, being as visually gifted as he is, Duncan, and what he did on 'Moon' with, like, a dime [in budget], I can't imagine what he'd do with this 'Warcraft'."

Farrell is remaining tight lipped about what he and Moon director have discussed regarding his involvement in the film.

He added: "Can I (spill the beans)? I probably shouldn't. I don't even know, actually, I'll just say that! I don't even know.

"We were just talking, and Duncan just said, 'There might be something in it for you!' And I said, 'Catering?' "

World of Warcraft is set for release in December 2015.