Colin Farrell And Ewan McGregor Star In 'Cassandra's Dream,' Now On DVD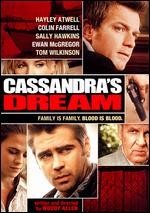 Every dream has a price in
Cassandra's Dream
, debuting on DVD May 27 from Genius Products and The Weinstein Company. In Academy Award® winner
Woody Allen
's third consecutive film set in contemporary London, following
Match Point
and
Scoop
, the acclaimed writer/director attempts to show just how far people will go to make their dreams come true.
Colin Farrell
(
Miami Vice
,
Minority Report
) and Golden Globe® nominee
Ewan McGregor
(
Star Wars
films,
Moulin Rouge
) star as two brothers who find themselves desperate to better their troubled lives.
Named for a boat that the brothers pick up along the way,
Cassandra's Dream
also features outstanding performances from an ensemble cast that includes two-time Academy Award® nominee
Tom Wilkinson
(
Michael Clayton
,
Eternal Sunshine of the Spotless Mind
),
Sally Hawkins
(
The Painted Veil
), and newcomer Hayley Atwell.
Terry (Farrell) is a chronic gambler in debt over his head; his brother Ian (McGregor) is a young man in love with a beautiful actress he has recently met (Atwell). When their Uncle Howard (Wilkinson) arrives in London under mysterious circumstances, the brothers' lives gradually become entangled in sinister situations with intense and unfortunate results.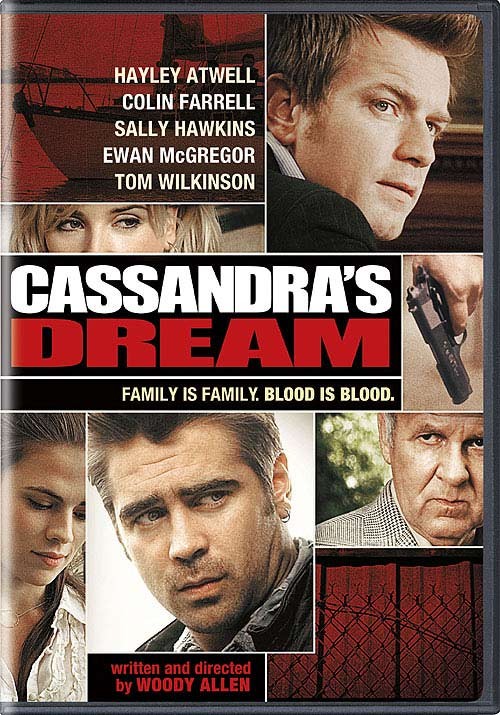 About Genius Products: Genius Products, Inc. (OTCBB:GNPI), along with The Weinstein Company Holdings LLC, together owns Genius Products, LLC, a leading independent home-entertainment distribution company that produces, licenses and distributes a valuable library of motion pictures, television programming, family, lifestyle and trend entertainment on DVD and other emerging platforms through its expansive network of retailers throughout the U.S. Genius handles the distribution, marketing and sales for such brands as Animal Planet, Asia Extreme(TM), Discovery Kids(TM), Dragon Dynasty(TM), Dimension Films(TM), Entertainment Rights group companies (Entertainment Rights, Classic Media and Big Idea), ESPN®, IFC®, RHI Entertainment(TM), Sesame Workshop®, TLC, The Weinstein Company® and WWE®. Genius Products, Inc. is the managing member of Genius Products, LLC, in which it holds a 30% equity interest.
About The Weinstein Company: The Weinstein Company was created by Bob and Harvey Weinstein, the brothers who founded Miramax Films Corp. in 1979. TWC is a multi-media company that officially launched on October 1, 2005. Dimension Films, the genre label that was founded in 1993 by Bob Weinstein, is also included under TWC banner. The Weinsteins are actively working on the production, development and acquisition of projects for TWC.