Colbie Caillat Talks 'Breakthrough', Hawaii, And Her Quick Rise To Fame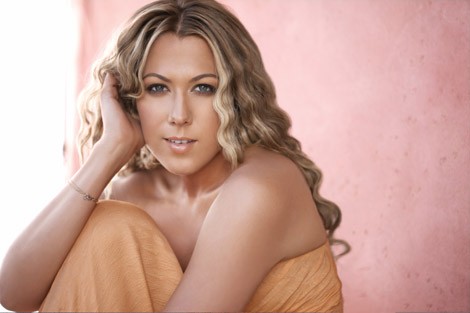 We had a chance this week to chat with
Colbie Caillat
, whose sophmore album, "Breakthrough", is finally here and set for release on Tuesday, August 25th. Colbie was launched to stardom after being discovered on Myspace and releasing her first hit single, "Bubby", and it's been nothing but up from there.
Starpulse
: In listening to clips from your latest album, it has the same breezy relaxed feel as
Coco
. How does this album differ from your first?
Colbie Caillat
: I agree, it definitely has the same kind of style because that's the kind of music I like to listen to and write. I wrote in different ways, different writing techniques. My voice has gotten a lot stronger in the past couple of years. Production wise I worked with a few different producers - my dad being one of them. It's definitely a little more complex.
SP
: We read that you took your guitar, went to Hawaii, and basically wrote this whole album. Is that true?
CC
: Pretty much, I was writing a lot while I was on tour. When I got home from touring in December I wanted to break and relax before I started the next record process. I went to Hawaii with my friends and family - we had this house on the beach, and we just would do everything everyday to soak up life and enjoy it. We would get together in the evening and write these beautiful songs about love and life, relationships.
SP
: Where does your inspiration come from, the beach?
CC
:It's where I get a lot of my inspiration from. The song on my record - "I never told you" - that song I wrote somewhere in Europe in my hotel bathroom. I wrote it about someone I had broken up with that I was missing at the time. Other songs I'll write in the studio with my producers - some when I am with Jason (fellow singer/songwriter
Jason Reeves
) on the beach. Where I'm at, what I'm feeling, and what around me is inspiring.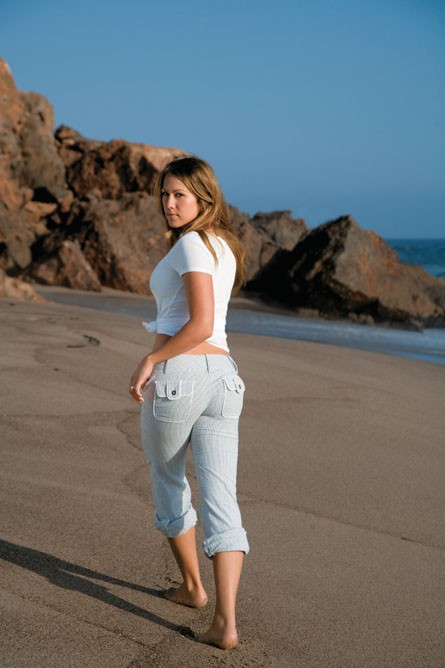 SP
: So it just kind of comes to you?
CC
: It's like it travels through the airwaves and I pick it up as I am passing by. Some of the songs are easier than others, "Falling for You" honestly came out within 10-20 minutes. It's one of those songs that's like, how is it right there all of a sudden? Others I'll start writing and I can't even finish the song and I'll have to call Jason. Each song is different.
SP
: What's your favorite song on your new record?
CC
: It's so hard to pick because they are all so different. "Fearless" is my favorite, it's an emotional ballad. It's just the vocals, the piano, and this really cool bass that sounds like a heartbeat behind it. I wrote it from someones perspective of getting their heart broken - saying it's not going to bury them and effect how they feel about love in the future. I like, also, "Rainbow". It's this fun, bouncy - about following a rainbow to find the person of your dreams at the other side. I like them all for different reasons.
SP
: A lot of artists don't play instruments, was this important to you?
CC
: I didn't play on the record, because I'm not a real musician. I can play enough to write and accompany myself. Otherwise I leave that up to the masters.
SP
: We didn't realize that you were technically "discovered" on MySpace - how did that happen?
CC
: I didn't, at the time I didn't even know what MySpace was. My really good friend at the time told me that I should put my songs up on MySpace, he made me the page and uploaded my songs. After a few months I started growing my fan base and by people playing my songs so many times a day I became the number one unsigned artist - and then I got a record deal. I didn't really expect any of that, it kind of happened gradually over time without really trying for it. It's amazing how that happened.
SP
: It's kind of like one day you are on MySpace and the next day you are at the Grammy's...
CC
: Laughs...
Check out Colbie's latest single, "Fallin' For You":

SP
: Is it hard to adjust to all of the attention and fame?
CC
: Yeah, you know I don't ever see that side of it. When I'm on the road I'm on tour and I'm with my band playing my shows. After that I'm in my hotel room getting rest. When I'm home I just hang out with my best friends, parents, my sister, and my dogs. We just hang out at the house and are mellow. As far as the career side of it, that's actually why I named my album "Breakthrough". For a long time I was terrified to be on stage and in front of people, I was scared for the next record and I wanted to quit, just back out. I realized that I was way too young to do that - give up on my dreams. Everyone has fears in life and you have to accept challenges to overcome them. It took me a few months to do that. I just kind of worked my way out of that fear and insecure stage. Now I am looking forward to touring, I am so excited for this record.
SP
: Have you gotten over the nervousness of being on stage?
CC
: For the most part I have. It depends. I just did a show in Chicago with
Jason Mraz
and their were 10,000 people there, but then I went home the next day and did a little showcase at Paramount for 100 people and I was like shaking. It depends on the place, the day I guess?
SP
: So, are you nervous about
The Today Show
next week?
CC
: Yeah, only because the last time I did "The Today Show" it was at the beginning of my career and I wasn't ready for it. I was so scared that I was literally crying, in position ready to go live, I was shaking. I'm hoping that it doesn't happen again.
SP
: With fame comes a pressure to be a role model of sorts. Do you feel that pressure?
CC
: Definitely, I know that I have a lot of young fans. Especially young girls that are 10-20. I know that I look up to certain artists, and I hear that people look up to me in that way as well. It's kind of scary in a way, I'm 24 and I'm learning still - making mistakes I'm sure. So to have that responsibility of people watching what you do... I just got a tattoo on my arm and I was worried that my young fans would think it was cool to just go get a tattoo - you have to know that you will love it and you will love it forever. Stuff like that I'm like, I can't just do things without thinking about it. I think I see it easier because my family friends all have kids, and they all look up to me too. I feel like it's my responsibility, I know them and I know their parents. I don't want them to have to worry about any bad influences.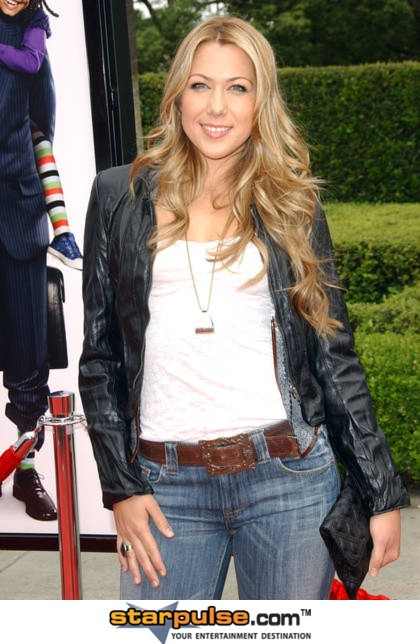 Image © Albert L. Ortega / PR Photos
SP
: Who is one of your role models?
CC
: Career wise, I really think
Jack Johnson
figured it out. He knew how to go about it - he has this amazing career where he is known all over the world and respected. He gets to travel, tour, and play shows but he brings his family along with him. He'll live in Hawaii or California and have his own separate life. I really feel that people respect that and leave him be, they don't bother him. I would like to go, keep going, that direction.
SP
: Will you be working with Jason Mraz again?
CC
: He came to Hawaii while I was there in January and met up with us for a few days. We started writing a song that we kind of put on hold because he was on tour and I was on tour - but I know that we will write together more in the future when we have down time.
SP
: Biggest compliment you have received thus far?
CC
: When people comment on my voice and how it makes them feel, how it calms them down or makes them feel warm. It means so much to me because I love singing, it's my favorite thing to do, and to be acknowledged for that it's a nice feeling. [My mom's friend] left her a message right after she heard my album that said, "We think she sounds like sweet honey flowing over rocks." I thought that was the coolest way of putting it.
SP
: Dream person to collaborate with?
I would like to do a song with
John Mayer
someday, but right now I really love hip-hop music. To do a song with
Common
, I really like his music. I think it's very melodic, and I would like to write a song with him.
SP
: Favorite place to be?
It probably has to be Hawaii, Southern California comes in at a pretty close tie. No matter what though, in Hawaii the weather is always amazing and the people are always friendly. Your mind and your body just feel at ease with you are there.
SP
: Favorite song to sing?
"Fearless," off of the new record - and off of "Coco" I love to sing "Realize".
SP
: Magazine cover you'd like to be on?
Rolling Stone
, of course. That's number one.
SP
: Best advice you have ever gotten?
Career wise... My dad telling me how important it was to become a musician and play an instrument - to write my own songs. If he wouldn't have done that - encouraged me to do that - I wouldn't have ever picked it up. It wasn't even a thought in my mind of something I needed to do. I thought, oh I can just sing. That's fine. He really taught me about song structure and how important it is to write your own songs so that your fans can connect to your music and your story.
SP
: Biggest supporter?
[My parents.] Biggest, ever. It's adorable how much they are interested in my career and my need to be happy and successful while doing what I love to do. How protective they are over every situation. My mom is on the e-mail list of every schedule I have, every show that I have, and all of the reviews that come in. They just love being a part of it and knowing about it. They are the best.
Check out Colbie Caillat's new album, "Breakthrough", in stores Tuesday, August 25th!
Story by
Kristen Schoels
Starpulse contributing writer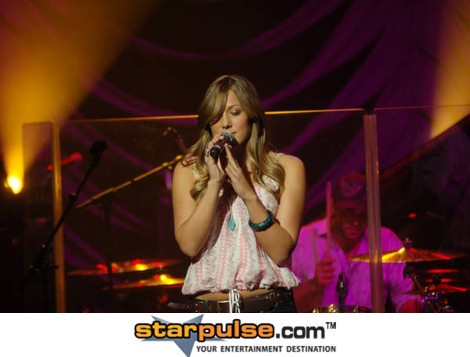 Image © Daniel Locke / PR Photos