Colbie Caillat Attacked By Bugs During Concert (Video)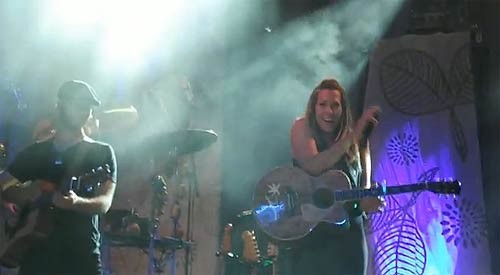 Singer/songwriter Colbie Caillat was forced to halt a show in Pittsburgh, Pennsylvania on Tuesday night after she was attacked onstage by bugs.

Caillat was performing her hit Bubbly at the outdoor concert when she freaked out.

In footage posted to YouTube.com, the singer stops singing and tells fans, "I'm so sorry but this is really scary."

Swatting the big storm away, she added, "Sorry, but I don't know if I can keep singing you guys. Can I go?"

She stepped away from the microphone and waited for the bugs to fly away before continuing with the show.

Caillat took to her Facebook.com page on Thursday to address her onstage bug attack, writing, "I am traumatised from the bazillion bugs that were literally raining on me from the sky while singing on stage in Pittsburgh on Tuesday!!"