Coen Brothers: No 'Big Lebowski' Sequel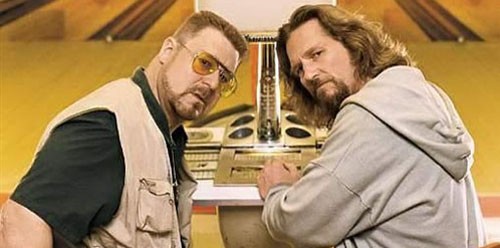 A lot of exciting news comes from the Cannes Film Festival, but the Coen Brothers were a bit of a downer when they said they don't have plans for a Big Lebowski sequel.
Brothers Joel and Ethan Coen were chatting about their new film Inside Llewyn Davis when the popular question about a sequel to the cult classic film came up.
"John Turturro, who wants it, talks to us incessantly about doing a sequel about his (bowler) character Jesus," Ethan said, according to The Star.
He continues, "He even has the story worked out, which he's pitched to us a few times, but I can't really remember it ... No, I don't see it in our future."
Joel chimed in to hammer the point home: "I don't think it's going to happen... I just don't like sequels."
Their film Inside Llewyn Davis is about a folk singer trying to survive New York in the early 60s, before Bob Dylan made folk music popular and profitable. It is in the Palme d'Or competition at Cannes.