Where else can you see the a-list  (and some b-list) celebrities such as Paul McCartney, Reese Witherspoon, Jake Gyllenhall, David Hasselhoff, Kirsten Dunst, Kate Bosworth, Paris and Nicky Hilton, Brittany Snow, Dita Von Teese and Zach Braff? Along with musical talents like Jay-Z, The Gorillaz, and about 100 other bands of note?
Well travel out to the middle of the California desert about 3 hours from Los Angeles and you can find them all. Surprised? Well you shouldn't be. On April 16-18 in Indio, Calif., you can find all of the above and more at the 11th annual Coachella Valley Music and Arts Festival.

The Coachella Valley Music and Arts Festival (more commonly known as Coachella) is a typically three-day annual music and arts festival organized by Goldenvoice held at the Empire Polo Fields in Indio, California. The festival started unofficially in November 1993 when in an attempt to boycott Ticketmaster, Pearljam held a concert on the famous Empire polo fields in Indio. Their gamble on a relatively unknown venue paid off and six years later on October 9, 1999 the first ever Coachella Festival was held.

Over time the festival has grown from one or two days to three each year and has gained popularity with important artists and fans alike. The original lineup included headlining acts Beck, The Chemical Brothers, Tool, Morrissey, and Rage Against the Machine. Other acts included Jurassic 5, DJ Shadow, and Underworld. About 25,000 people attended the two-day inaugural event but the festival made news around the globe and succeeded in bringing back more important musical artists and their fans in the following years.

In 2009 acts such as Paul McCartney, The Killers and the Cure brought over 180,000 fans out to Coachella. 2010 is expected to be another paramount year with acts such as Jay-Z and Thom Yorke headlining. Along with the daily headliners there are many smaller bands that bring their local fan bases with them and hope to gain even greater notoriety at this now important festival. This year the amazing and internationally popular Muse is headlining on Saturday April 17. Along with lesser known but fantastic bands like MGMT, Sunny day Real estate and Spoon.

The Coachella Valley Music festival promises to be a myriad of art and music culture, celebrity sightings and just a darn good time. With the addition of on-site camping facilities in 2003 you and your friends can now make a road and camping trip out of the festival and avoid the daily hassles of parking and long distance walking, and just enjoy the music, late night festivities, comraderie of 1000's of like minded fans and rubbing elbows with some of Hollywood's best and brightest.

Find more information at Coachella's official website: http://www.coachella.com/ and http://www.coachella.com/event/lineup for the official lineup.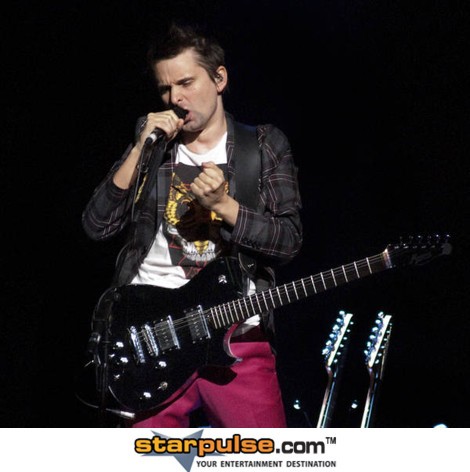 Story by Caton Morris
Starpulse contributing writer