'Clueless Gamer' Conan O'Brien Reviews Grand Theft Auto 5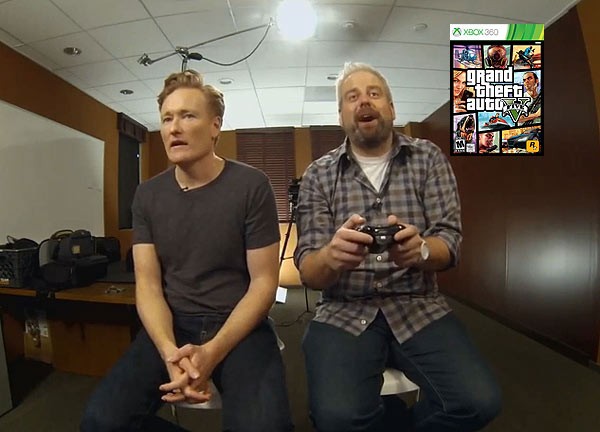 Conan O'Brien tested out the latest version of hit video game "Grand Theft Auto" for his latest "Clueless Gamer" series, and aside from proving he's no expert on the matter, he's also good at getting thrown out of cyber strip clubs.

The game (rated M for mature audiences) features carjackings, shooting motorcyclists that run meth labs, hijacking helicopters and, of course, visits to the local strip joint.

Conan and his web producer Aaron Bleyaert sat down and played the game, which was released on Tuesday and has already made over $800 million worldwide, and after a couple of failed missions the TV host took the game's character over to the local strip club, the Vanilla Unicorn.

For those not familiar with the game, yes, there are strip clubs, naked women and lots of cursing going on -- hence the M rating.

Conan takes his character, Michael, into the strip joint for a lap dance, but then gets thrown out for too much touching. He tries to get back in, and that's where the fun begins. Check it out below...