'Cloudy With A Chance Of Meatballs 2' Crushes 'Rush,' 'Don Jon' At Weekend Box Office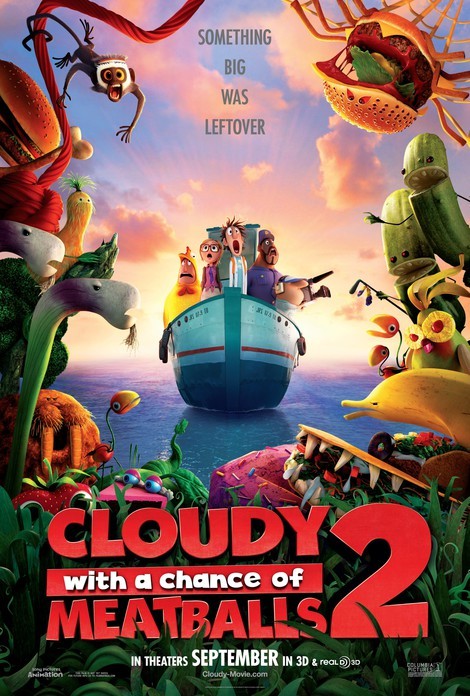 "Cloudy With A Chance Of Meatballs 2" dominated the weekend box office, debuting with $35 million in ticket sales.
The franchise's first animated film was a surprise hit in 2009, and the 3D sequel centers on Flint's out-of-control invention that creates food animals, such as tacodiles, shrimpanzees, hippotatomuses, and cheespiders. Bill Hader and Anna Faris star.
In second place at the box office was Hugh Jackman's child abduction drama "Prisoners," which made $11.3 million. Racing drama "Rush," starring Chris Hemsworth, debuted in the third slot with $10.3 million.
Rounding out the top five was "Baggage Claim" ($9.3 million) and Joseph Gordon-Levitt's directorial debut "Don Jon" ($9 million).
Comedy "Instructions Not Included" became the highest-grossing Spanish-language film ever after earning in additional $3.4 milion over the weekend. It's earned a total of $38.6 million during its five-week run.