Clint Eastwood's 'J. Edgar ' Will Open AFI Festival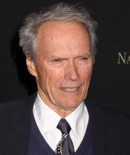 Clint Eastwood's much-anticipated new J. Edgar Hoover movie will open this year's American Film Institute annual festival.

Leonardo DiCaprio stars in J. Edgar as the former FBI director, alongside Naomi Watts and Judi Dench - and the biopic has been given the prestigious honor of opening the movie event.

AFI president and CEO Bob Gazzale says, "Clint Eastwood is an American icon - one whose work as a director, actor, producer and composer not only stands the test of time, but also continues to add new, rich chapters with each passing year."

The 25th annual AFI Fest will take place from November 3rd until  November 10th in Los Angeles.