Clint Eastwood's Daughter Francesca Dazzles In Green Sequins - See Other Stars Who Wore A Similar Look!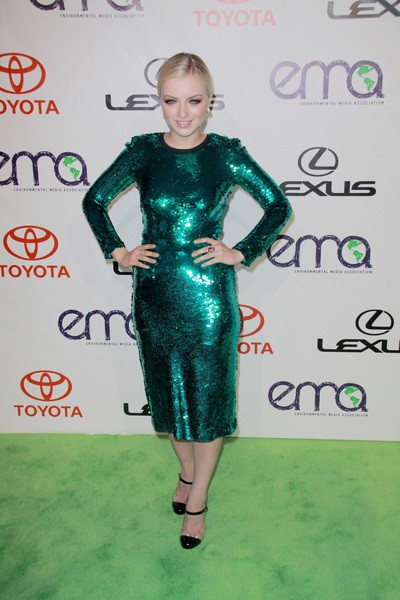 If you're a fan of E! reality shows, than you're familiar with Clint Eastwood's family. His wife and kids star in "Mrs. Eastwood & Company" on the network that launched "Keeping Up With The Kardashians" and "Married To Jonas."
Could daughter Francesca, who is dating renowned photographer Tyler Shields, be the next Kardashian? Well, one thing is for sure, she's making her mark in fashion.
The reality star attended the Environmental Media Awards over the weekend wearing a slim fitting green sequined dress. The style has been embraced by several celebrities, who have penchant for the sparkling fabric.
See more green sequined stars...