Clint Eastwood Laughs Off Empty Chairs At 'Trouble With The Curve' Premiere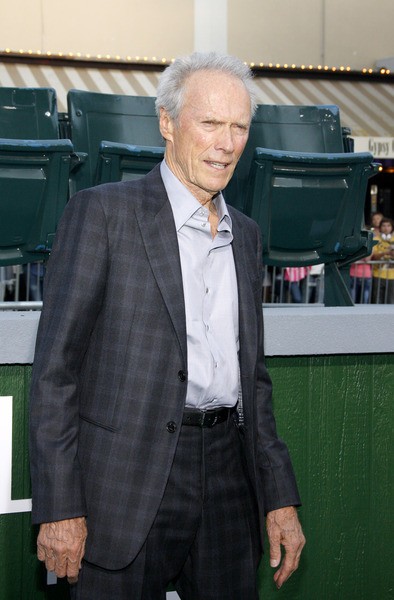 Clint Eastwood was left laughing when a reporter pointed out the empty chairs on the red carpet at the premiere of his new movie, Trouble with the Curve.
Bleachers were set up for a backdrop to the red carpet for the baseball flick, and someone was quick to make the reference to his infamous GOP convention speech that has him debating with an empty chair representing President Obama.
"Oh my God, yes," Eastwood said with a laugh when he realized he was surrounded by empty seats.
CBS asked director Robert Lorenz if the speech was overshadowing the rest of the film. He told them, "Some people may come and some people may not because of it. But, in the end, it's not a political movie. Myself, the other cast (members), we all have different political ideas. We all came together and put those aside. So, I hope people treat it as such."
Eastwood also praised SNL's Bill Hader for his comedic take on the situation, playing Clint in a traveling comedy show "Eastwood and Chair." Watch the skit below: