Clint Eastwood, Hugh Jackman And Other Stars Pay Tribute To Late Actor Eli Wallach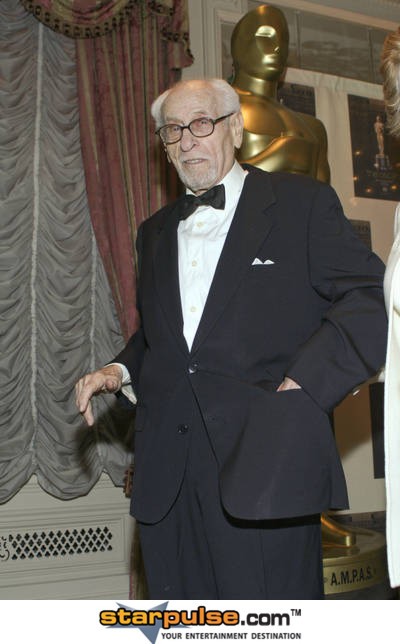 The lights on Broadway will be dimmed on Friday evening in tribute to late stage and screen star Eli Wallach, who passed away on Tuesday at the age of 98.

The prolific actor starred in numerous stage productions, including a Tony-Award-winning turn in "The Rose Tattoo," and in "Mister Roberts," and he also starred on both the big and small screen in such classics as "The Magnificent Seven" and "The Good, The Bad and The Ugly."

After his passing, Wallach was remembered by numerous co-stars, led by Clint Eastwood, who he starred opposite in the 1966 Spaghetti Western as the Mexican bandit Tuco Benedicto Pacífico Juan María Ramírez.

"Eli Wallach was a wonderful guy and a wonderful actor," the actor/director said in a statement. "I have fond memories of us working together on 'The Good, the Bad, and the Ugly.' We had a reunion during 'Mystic River,' in which Eli had a role. It was great working together again. Eli will be sadly missed."

Other stars added their tributes, like "The View" host Whoopi Goldberg, who said she "was lucky to get to work with him" in her 1996 comedy "The Associate."

Charlotte St. Martin, the executive director of the theater industry's Broadway League, said, "Eli Wallach was one of the great talents of our time whose prolific acting career spanned more than six decades. His notable presence on the stage and on screen was both memorable and moving, always."

Fellow stage and screen star Hugh Jackman tweeted an image of himself with Wallach at a red carpet event, writing, "Rest in peace Eli Wallach. Truly one of the greats."

And Kevin Bacon, who starred with Wallach in director Eastwood's "Mystic River," shared his memories of working with the great.

"It was an amazing moment for me to be on the set working with both Eli and Clint," Bacon said. "So much experience there, and a genuine warmth between them. I will cherish that memory."

The lights will dim for one minute on the Great White Way at 7:45pm Friday.