Clint Eastwood Explains His Republican Convention Speech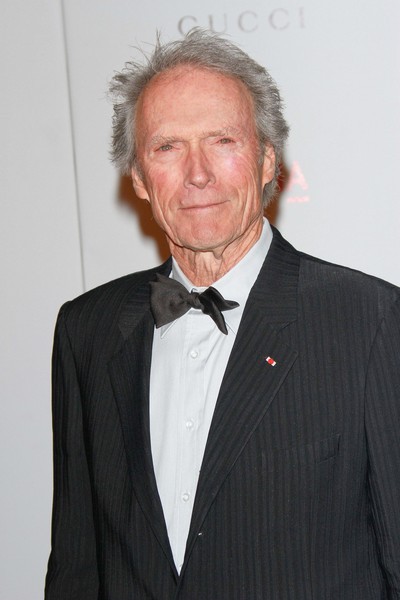 Just two weeks after his controversial speech for Mitt Romney at the Republican National Convention, Clint Eastwood made another public appearance to promote his latest movie. At a press conference for Trouble with the Curve, Eastwood was asked how he felt about the way in which his speech, speaking to an empty chair as if Obama was sitting in it, was received.
"Well, it didn't get the response that I wanted because I was hoping they'd nominate me," Eastwood joked. "My ambitions were tremendous but I don't know what the response was."
Eastwood did get serious and explain what he meant with his speech. His message sounded very succinct the second time around. "My only message was that I just wanted people to take the idolizing factor out of every contestant out there and just look at the work and look at the background and then make a judgment on that," Eastwood said. "I was just trying to say that and I did it in kind of a roundabout way which took a lot more time I suppose than they would have liked."
The speech seemed improvisational, to the point where at some points it appeared Eastwood did not know what to say. Looking back, Eastwood admitted he might give a different speech were he to do it over, but only because he would speak off the cuff at any moment.
"Probably, I'd probably say something else but I'd try to get the same message across that people don't have to kiss up with politicians for the sake of no matter what party they're in. You should just evaluate the work and make your judgements accordingly. That's the way you do it in life and every other subject, but sometimes in America we get ga ga and we look at the wrong values. I don't know if I'd have done it the same. I doubt it because I thought of that about five seconds before we started. When you walk out there you get an audience of 10,000 people that are extremely enthusiastic and your mind goes blank anyway so you [say] something else."
Clint Eastwood returns to the big screen in Trouble with the Curve on September 21.