Classic TV Comedy Icons: Where Are They Now?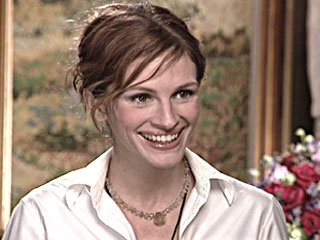 In the season premiere of TV Land's 'Hot in Cleveland,' Betty White's character, Elka, found herself in jail.  A slim cell mate who called her "fresh meat" turned around and turned out to be none other than Mary Tyler Moore.  The cameo was more a wink at the two icons' history together, with the characters noting it had been 33 years since they'd seen each other – exactly as long as it had been since Moore and White worked together on 'The Mary Tyler Moore Show.'
This sequence made me wonder – what are all the iconic TV actors from the glory days up to?  Aside from this cameo, Moore re-emerges once in a while.  She did three episodes of 'That 70s Show' in 2006 and a couple of 'Lipstick Jungle' in 2008, followed by a film role in 'Against the Current' the following year.
Moore, now 74, suffers from diabetes complications including partial blindness.  She wrote a second memoir (following 1993's 'After All') partly about her struggle with diabetes, 'Growing Up Again: Life, Loves, and Oh Yeah, Diabetes.'  It was revealing and eloquently written.  Here's hoping we'll see more of her in TV and film roles.
Moore's old co-star Dick Van Dyke, who just turned 85, is still keeping busy.  After co-starring in the box office hit 'Night at the Museum' in 2006, he filmed a series of 'Murder 101' TV movies as Dr. Jonathan Maxwell, a kind of offshoot of his 'Diagnosis: Murder' days.  He also stays active with an a capella group, The Vantastix, in the LA area.

Van Dyke also maintains his interest in art and computer art – showcased in 'The Dick Van Dyke Show Revisited' in 2004 – and was developing a one-man show to go up at the Geffen Playhouse in Los Angeles in December 2010.  Unfortunately, shortly prior to the play's opening, Van Dyke had to cancel the show due to an injury in his Achilles' tendon.  He put out a statement expressing his regret and his hope to possibly re-visit the project in the future.
Van Dyke also made headlines in 2010 for claiming he blacked out while surfing, and likely would have died had he not been rescued by a group of porpoises.  Yes, you read that right.
Alan Alda of 'M*A*S*H' fame, who turns 74 years old today, is quite a busy man.  His last few years have been filled with a near-death experience, award nominations, and a career resurgence.  While filming 'Scientific American Frontiers' in 2003, he experienced an intestinal blockage in South America that nearly claimed his life.  He wrote about that and other musings in his witty 2005 memoir, 'Never Have Your Dog Stuffed: And Other Things I've Learned.'
That same year, Alda was nominated for an Emmy for his TV work on 'The West Wing,' a Tony for performance in the play 'Glengarry Glenn Ross' and an Oscar for Best Supporting Actor for 'The Aviator.'  He won an Emmy for his 'West Wing' role the following year, and was nominated against last year for his performance as Milton Greene – Jack's dad – in '30 Rock,' a recurring role he relishes.  He is set to make an appearance early this year in the NBC series 'Law & Order: Los Angeles.'  He also has two movies out this year – 'Wanderlust' and 'The Heist.'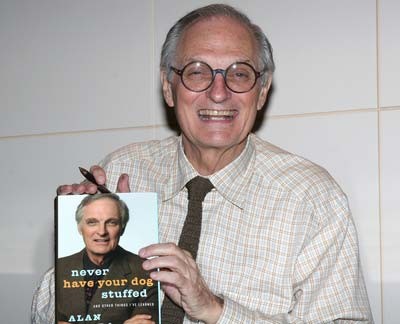 Fellow comedy legend Carol Burnett stays active on TV.  At 77, she appeared last fall on 'Glee' as Sue Sylvester's mother, turning in a knockout musical performance of the number, 'Ohio.'  She was nominated for an Emmy in 2009 for her dramatic turn on 'Law & Order: Special Victims Unit' and made a memorable impression as Bree's frosty mother on 'Desperate Housewives' in 2006.
Burnett tragically lost her daughter, Carrie Hamilton, to brain cancer in 2002.  But before Hamilton died, the pair worked on a play about Burnett's early life, 'Hollywood Arms,' that eventually made it to Broadway.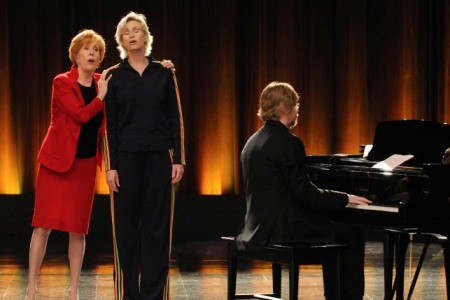 And finally, Bob Newhart isn't resting on his laurels either.  He recently filmed an appearance for 'NCIS' and was nominated for an Emmy in 2009 for his work in the TBS movie 'The Librarian: The Curse of the Judas Chalice.'  It was a role he reprised from the original TV movie years earlier.  He was also nominated for an Emmy for a very dramatic role on 'ER' earlier in the decade.

In 2006, Newhart came out with an amusing memoir, 'I Shouldn't Even Be Doing This,' which detailed how he rose from the ranks from an accountant to a comedy star.  He also detailed his early comedy albums, his variety series, his two classic sitcoms – 'The Bob Newhart Show' and 'Newhart' – and other milestones.  He included reflections on his co-stars, including his two most famous TV wives, who sadly died too young – Mary Frann died suddenly in 1998 at age 55, while Suzanne Pleshette died in 2008 at age 70.
Here's hoping these legends keep working – and keep bringing on the legendary performances.