Classic Comedy-Mystery 'Clue' Makes Its Blu-ray Debut Aug. 7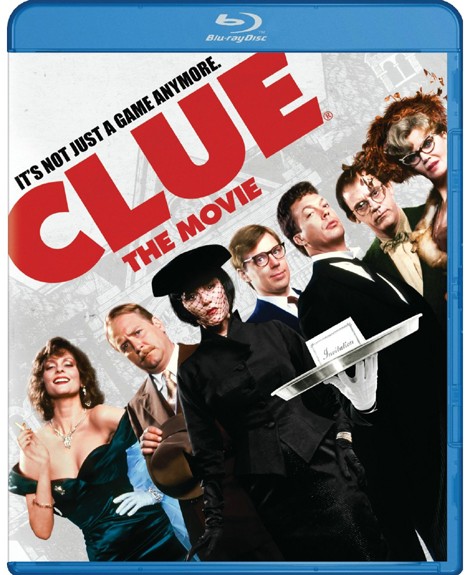 In "Clue," a spoof of McCarthy-era paranoia and 1950s wholesomeness, the characters and plot are drawn from the popular Parker Brothers board game of the same name.

On a dark and stormy night in 1954, six individuals with ties to Washington are assembled for a dinner party at the swanky mansion of one Mr. Boddy (Lee Ving). Boddy's butler, Wadsworth (Tim Curry), assigns each guest a colorful name: Mr. Green (Michael McKean), Col. Mustard (Martin Mull), Mrs. Peacock (Eileen Brennan), Professor Plum (Christopher Lloyd), Miss Scarlet (Lesley Ann Warren), and Mrs. White (Madeline Kahn).

Two additional servants, the Cook (Kellye Nakahara) and Yvette, the maid (Colleen Camp), assist Wadsworth as he informs the guests that they have been gathered to meet the man who has been blackmailing them: Mr. Boddy. When Boddy turns up dead, however, the guests must try to figure out who killed him so they can protect their own reputations and keep the body count from growing.

Three separate endings were filmed for "Clue" and shown in different theaters; all three are collected for the Blu-ray edition with an option to watch them all or have them played randomly, as well as the theatrical trailer.

Although the film is set in the 1950s, the original Clue game was actually devised by Anthony Pratt, a clerk in Leeds, England, to pass the time during World War II air-raid drills. First released in 1946 under the name Cluedo by British manufacturer Waddington's, Clue was renamed and released in the U.S. in 1949.