Clash Of The Dresses: Alexa Davolos Vs. Gemma Arterton At The UK 'Clash Of The Titans' Premiere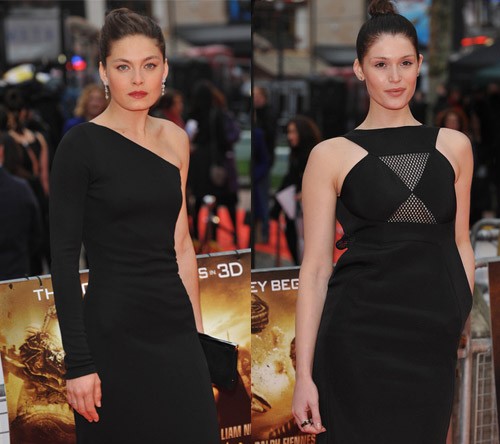 Gemma Arterton (right) and Alexa Davalos looked sultry in black at the premiere of "Clash Of The Titans" in London yesterday. Gemma - who you may remember from the last James Bond film, "Quantum of Solace" - posed in a back-revealing dress, while Alexa ("Chronicles of Riddick," "Feast Of Love") opted for a slenderizing single-shouldered gown.

The 1981 mythological fantasy remake focuses on Perseus (Sam Worthington), the mortal hero made to carry out a series of quests by the gods in order to win the hand of the imprisoned princess Andromeda (Davalos).

Liam Neeson, Ralph Fiennes, and Mads Mikkelsen co-star.
Click the pics for larger images:
- Click here for more Gemma Arterton pictures! -
- Click here for more Alexa Davalos pictures! -