Claire Danes Was Red Hot At The Golden Globe Awards Just One Month After Giving Birth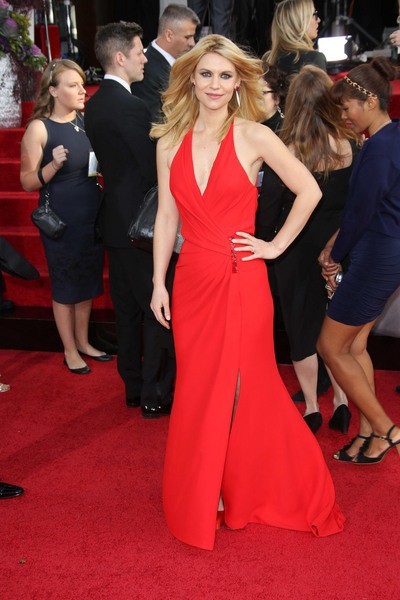 Maybe there's a magic powder that helps some stars whittle down to their pre-baby weight. Maybe it's their genes. Maybe they diet and exercise - a lot. Whatever it is, we want to know the secret!
Claire Danes attended the 2013 Golden Globe Awards on Sunday night looking amazing in a crimson dress. Pregnancy definitely agreed with the "Homeland" star, who won "Best Actress in a Drama Series."
Sizzling in a stunning Versace gown, the actress walked the red carpet with her husband and actor Hugh Dancy. The couple welcomed their first child, son Cyrus, on Dec. 17.
Danes admitted to Us magazine that she hadn't lost all the post-baby weight yet, and in the press room after the show she explained: "This is Versace, and they are really masters of illusion. I literally can't go to the bathroom unless I take the entire dress off. So, there [are] some serious things involved here."
Danes also said she was working a lot while making "Homeland," so she didn't gain a lot weight during her pregnancy. Maybe that's the key to regaining such a fabulous figure!
See more photos of the beautiful Claire...