Claire Danes: I Would Make A Lousy Stay-At-Home Mom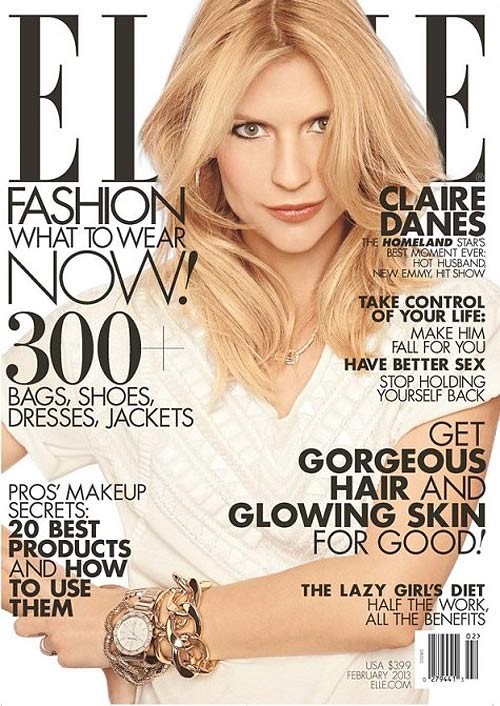 New mom Claire Danes opens up about being a working mom, husband Hugh Dancy and how she sympathizes for Hollywood's new breed of teen stars in the February issue of ELLE magazine.

"I've always wanted to have kids, but I'm glad I didn't until now. When I was thinking about [working and being a mother] originally," she said in the interview; which was conducted prior to the December birth of her first child; son Cyrus Michael Christopher.
"I was really nervous about it…I think I would make a lousy stay-at-home mom. It just wouldn't suit me. I feel so fortunate, in that I've had this arrow-straight focus…that I wanted to act."

The 33-year-old star also says that making her marriage work with Dancy is a priority -- but it comes easy.

"Hugh was just the right partner for me. I got very, very lucky. There's only so much credit you can take when it just sort of works, you know? And obviously we work hard at maintaining our relationship – that is central to both our lives – but at the same time, it's just this kind of ease that I can't really account for," she says.

She also feels for today's young stars, especially because they're constantly followed by the paparazzi.

"When I was younger, I was a little bit more restless, but there weren't as many eyes," she says. "There weren't as many tabloids or the number of cameras that everyone's armed with. I feel huge sympathy for teenagers who have suddenly found themselves as public figures now, because it just sucks for them."

The Homeland star even met the president with her husband while at the White House Correspondent's dinner.

"Hugh was like, 'We have to meet Obama,' and we walked over before we could think and found ourselves shaking hands with him," she says. "Hugh realized that he'd forgotten to actually properly introduce himself, and [President Obama] was like, 'And you are?' And Hugh was like, 'I'm sorry, Mr. President.' I said, 'I'm Claire Danes,' and he said, 'Oh, you're a fine actress.' And I said, 'You're a fine president!' And he said, 'Oh, you're a finer actress than I am president.' I didn't have any retort. Hugh and I went immediately to the bar and had a big shot of vodka."

Read Claire's full interview and see more pics at ELLE.com and in the February issue, on newsstands nationwide January 15th.