City Under Siege: Buffalo's Hip Trio Ready To Rock This Summer!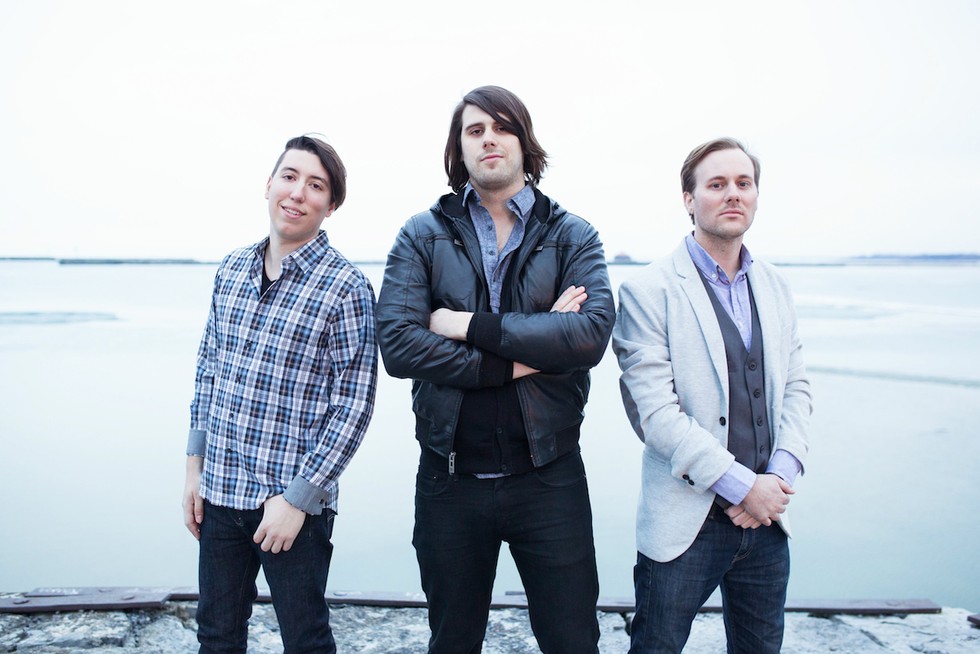 City Under Siege, the 20-something rock trio hailing from Buffalo, NY is rapidly gaining momentum from fans and critics with their new EP, 'Believe' and song, 'Love Like That.' All three members are scheduled to tour this summer. The line-up includes John Wittlinger, (lead vocalist, rhythm guitarist) Matt Buscarino (lead guitarist) and drummer-keyboards Ryan Wiesner. The band has been around for about four years.
Lead vocalist John Wittlinger spoke to me by phone about the band's tour, their history, the band's name and current projects.
"When I was in high school, I entered a bunch of poetry competitions and I gave one of my poems to proofread and she said, "Oh, there's one line that sounds like a good band name, the city being under siege!" and I always kept that on the back of my mind and when I started this band I just remembered that line and chose that name for our band," he explained. "I'm the lead singer-guitarist I play piano as well on some of the tracks and me and the guitar player, Matt we met at a coffee shop that I used to work at his Dad owned it so me and him are the two founding members. I have my Masters in Marketing from The University of Buffalo."
Wittlinger said that their smaller tour begins in July.
"We have a small run in July a week or so and then we're doing about three weeks in August touring as well. In July it's going to be New York City, Philly, New Jersey real close to the East Coast and then August we're doing a full tour going to the Mid-West, Chicago, Michigan, Minneapolis, Nashville, Florida then back up to the East Coast," stated Wittlinger. "Whenever we go on tour, we hire different drummers to go on tour but they're not officially in the band. It is like a trio but usually when we play live it's a four-piece band."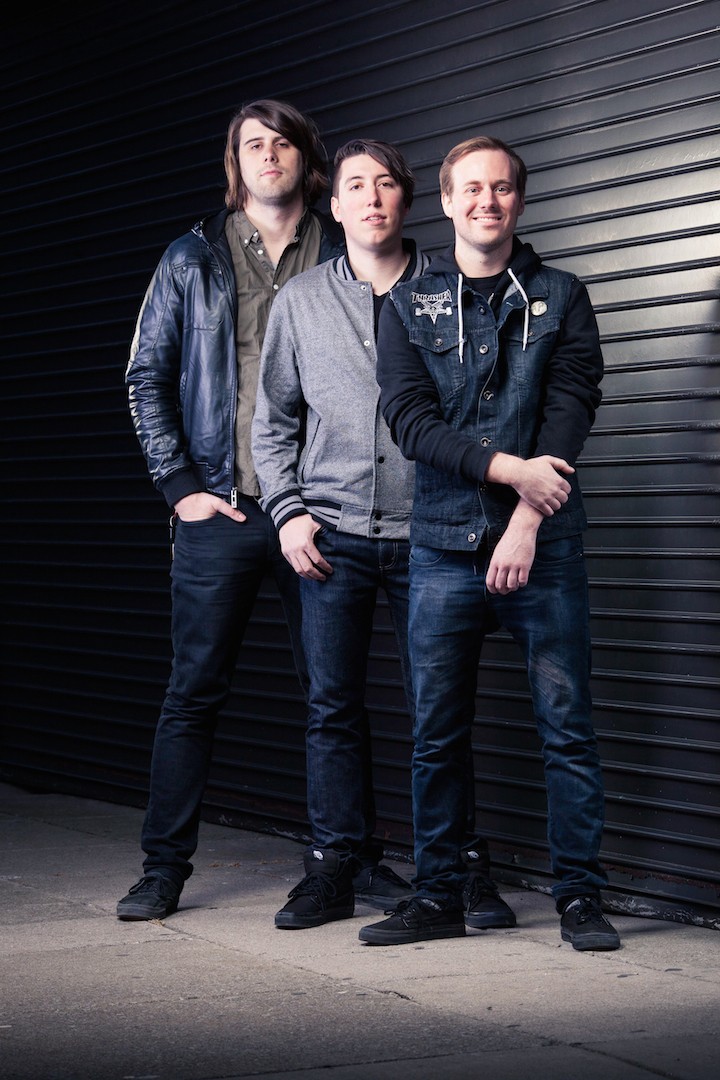 Eventually, the band will do a bigger national tour with another band.
"After we do smaller tours by ourselves, we're trying to do a bigger more national tour with a bigger band to take us out as an opening act in September or October," comments Wittlinger.
The band played at the South By Southwest Festival this past March in Austin, TX.
"We've never been to SXSW as fans or played in it so it was really cool to go down there because I've heard so much about it; it was fun, crazy and really, really packed you can almost get 'lost in the shuffle' there. There's so much going on but we thought it was a positive experience to play a couple different sets there and got a really good response so I'm very happy with it. We were only down there for three days so we didn't stay for the entire festival."
The band's current EP is entitled, 'Believe' and is produced by Matt Malpass, the same record producer of the band, 'Train.'
"The first single from the EP, 'Believe' was on MTV for a while and got pretty solid rotation and now we released our new single, 'Shake' and that will be on MTVU soon but the EP is getting good airplay here in Buffalo on several local stations, a lot of college stations and on FM satellite radio." He adds, "He actually produced for my friend, Ryan Dunson who is in a band called, 'Rookie of the Year' I've toured with Ryan a lot, we've done five or six tours together and I played piano for that band so we told him we wanted to do this EP and asked if he knew anyone that has a good reputation that has 'pop' sensibility' everyone that we've been with before was rock and not really into the whole 'poppier' stuff so he suggested Matt Malpass. So we flew down to Atlanta where he's located and we did the whole EP with him."
John says that social media is the avenue they're taking and You Tube and Facebook are the primary marketing tools.
"I feel You Tube and Facebook are the biggest help because nowadays no one wants to pay for music and if they do want to pay for it they want to hear the song first; so the easiest way to get somebody hooked is to direct them towards their You Tube page and watch our music video and then if they like the video and the song there that's going to drive them to go buy your music or come to your show so the easiest way to build a fan base is to use You Tube and Facebook, you can do a lot of advertising and networking through there."
As a band of their stature, EPs are the new format used to introduce up and coming bands.
"EPs are less to digest before everyone was putting out 12-15 songs and CDs and so much of it was getting lost; it's better to put out six or seven best songs and go with that because people's attention spans are so much shorter, no one wants to pay for a full CD nobody wants to listen to the whole thing, it's way easier for people to consume five or six songs, no one wants to listen to a 15-song CD anymore."
The band is often compared to The Goo Goo Dolls.
"One of our songs, "Never Want to Break' was done in the Buffalo Goo Goo Dolls studio and we worked with Robby the bass player which is the only song that we didn't record in Atlanta with Matt Malpass a few of our smaller, ballad type songs have that more Johnny Reznik Goo Goo Dolls feel to them maybe people just draw that correlation because we're both from Buffalo and we record in the studio that they own. I personally don't think that we sound that much like them I think we have our own sound we're unique but if people think that that's fine with me, they're a great band." I'm a fan of theirs I always go to all their shows here in Buffalo."
City Under Siege websites:
http://www.reverbnation.com/cityundersiege
https://www.facebook.com/CityUnderSiegeMe