'Citizen Kane' Oscar To Go Under The Hammer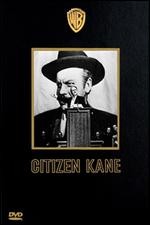 Fifteen Oscar statuettes, including the trophy awarded to the screenwriter of Citizen Kane, are set to be auctioned off next week.

Two days after the 84th annual Academy Awards on Sunday, more a dozen golden statuettes will be auctioned off, marking the largest collection of Oscars ever to be sold in one go.

Included in the lots are Herman J. Mankiewicz's prize for his screenplay of 1941 classic Citizen Kane, the Best Picture Oscar won by 1933 movie Cavalcade, and cinematographer Gregg Toland's 1939 trophy for black and white movie Wuthering Heights.

Auctioneer Nate D. Sanders says, "This is the most significant collection of Oscars to ever be auctioned. It contains Academy Awards from epic films such as Citizen Kane...

"Furthermore, Cavalcade is the earliest best picture Oscar to ever be offered in an auction."

The sale is expected to raise over $2 million.