Cirque Du Soleil Founder 'Heartbroken' By Performer's Death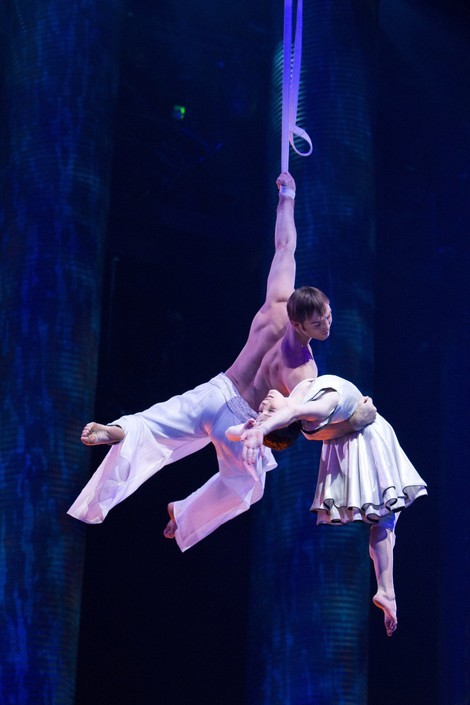 After a Cirque Du Soleil performer fell to her death during a show in Las Vegas on Saturday, founder Guy Laliberte has spoken out about the incident and how "heartbroken" he is.
Veteran acrobat Sarah Guillot-Guyard died in front of an audience after plummeting from the stage during a production of Ka at the MGM Grand. It was the first death in the company's 29-year history.
Laliberte said in a statement: "I am heartbroken. I wish to extend my sincerest sympathies to the family. We are all completely devastated with this news. [She] was an artist with the original cast of 'Ka' since 2006 and has been an integral part of our Cirque du Soleil tight family. We are reminded, with great humility and respect, how extraordinary our artists are each and every night. Our focus now is to support each other as a family."
According to spokesperson Renee-Claude Menard, 31-year-old Guillot-Guyard did not slip out of her safety harness as previous reports suggested. Nevada officials from the Occupational Safety and Health Administration are investigating the incident.
The cause of Guillot-Guyard's death is expected to be ruled on by Clark County coroners on Tuesday. Guillot-Guyard had over 22 years of experience.
The tragic accident occurred shortly before the production company's new Michael Jackson tribute, "Michael Jackson ONE," debuted at the nearby Mandalay Bay Resort & Casino.