Cinemax Renews 'Banshee' For Second Season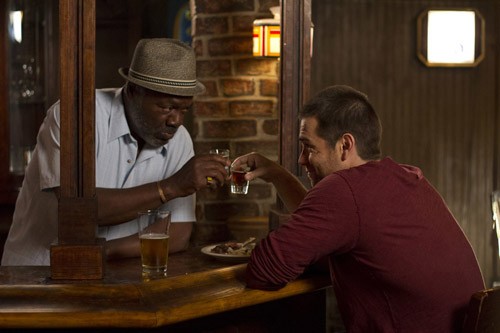 It was announced today that Cinemax has renewed the action series "Banshee" for a second season, scheduled to debut in 2014.  The show is currently in its first season, with the fourth episode airing Friday, February 1st at 10 p.m. ET/PT.  More information on the episode can be found below, along with action-packed preview clips:
A botched museum heist in Harrisburg has unintended consequences, as Lucas (Antony Starr), Carrie (Ivana Milicevic) and Job (Hoon Lee) renew their partnership, at least for the moment. Later, after coercing redneck henchman Arno (Kristopher Kling) to offer up incriminating evidence, Lucas and Emmett (Demetrius Grosse) arrest Proctor (Ulrich Thomsen) for Hanson's murder, but are detoured on the way to the jail. Sugar (Frankie Faison) looks for a cut; Kendall (Daniel Ross Owens) gets roughed up; Lucas and Carrie love the ones they're with.