Cinemax Hosts 'Strike Back' Labor Day Weekend Marathon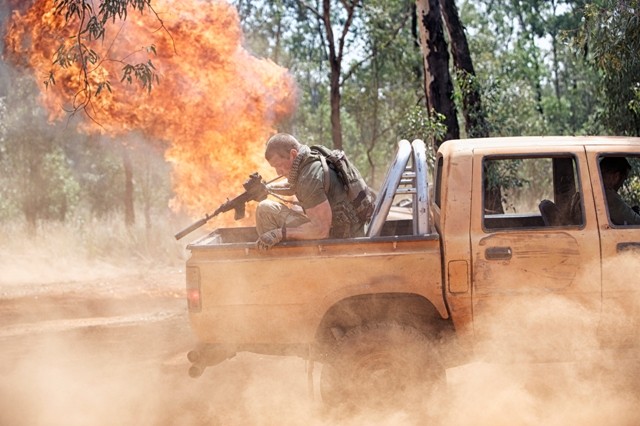 Here's a holiday gift: Cinemax is marathoning the first three episodes of Strike Back season three over Labor Day weekend, giving fans a chance to catch up with the best action-adventure show on TV.
You'll actually have two chances to watch the story so far: Friday night (August 30) beginning at 9 PM ET/PT, and also Saturday (August 31) starting at 7:30 PM ET/PT. It all leads up to the premiere of episode four, which will happen next Friday, September 6 at 10 PM ET/PT.
The network has also provided us a behind-the-scenes clip that previews an ambitious stunt coming at the end of this season. Check out the video below.
Strike Back airs Friday nights on Cinemax at 10 PM ET/PT.
(c)2013 Brittany Frederick. Appears at Starpulse with permission. All rights reserved. No reproduction permitted. Visit my official website and follow me on Twitter at @tvbrittanyf.