Cindy Crawford Finds Excuses To See Her Mom Naked

Former supermodel Cindy Crawford is feeling positive about the ageing process.

She explained, "A good sign is my mom looks great for her age. I always find excuses to see her naked. And her boobs still look good."
The model admitted last summer that she's far from perfect: "If I put on a few pounds, it goes straight to my butt. I'm sexy but I'm not intimidating. I do have cellulite."

She has tried Botox but is weary about getting plastic surgery, particularly on her face.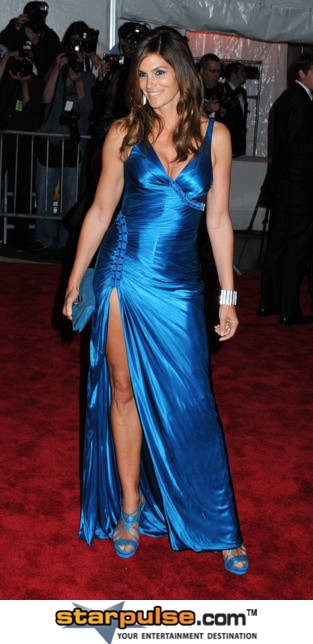 Click Here For More Cindy Crawford Pictures
More Cindy Crawford news:

• Nude Playboy Pics Of Elle MacPherson, Sexy Cindy Crawford Snaps Up For Auction
• Cindy Crawford Schedules Sex With Husband
• Cindy Crawford: 'I'm Sexy...But I Do Have Cellulite'