Cincinnati Bengals Fans Want Katy Perry's 'Roar' Banned From Stadium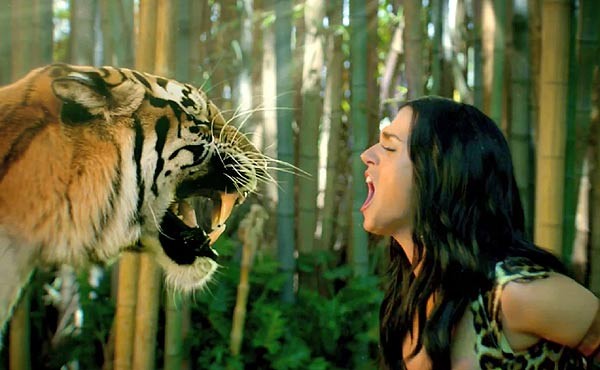 Katy Perry doesn't have a lot of fans in Cincinnati, Ohio.

The pop star's latest single, "Roar", was played on at least three occasions during the NFL's Monday Night Football game between the Cincinnati Bengals and Pittsburgh Steelers, and fans didn't like it one bit.

While the song is a natural fit for the team -- Bengals are tigers, tigers roar, and Katy sings the lyric "I've got the eye of the tiger" in the song -- heavy social media backlash from fans has prompted the team's management to rethink the use of the song, which was used during the team's pregame warmups and played at the end of the game after the Bengals won,

"I think some fans proved that there's an expectation that when the team takes the field, there should be more of a hard-rock, classic-rock song and I know that's what we're going to do this game," Bengals director of public relations Jeff Berding told the Wall Street Journal. "Katy Perry is not going to be the last song you hear before the team takes the field."

While the potential for the song to become the team's anthem has been quashed, it sounds like it will still be played at Paul Brown Stadium, just not during any crucial moments.

Major League Baseball's Detroit Tigers currently use the song, and a spokesperson for the team said they'll "continue to play it at most" Tigers home games this season.