Ciara Bares Her Baby Bump On Instagram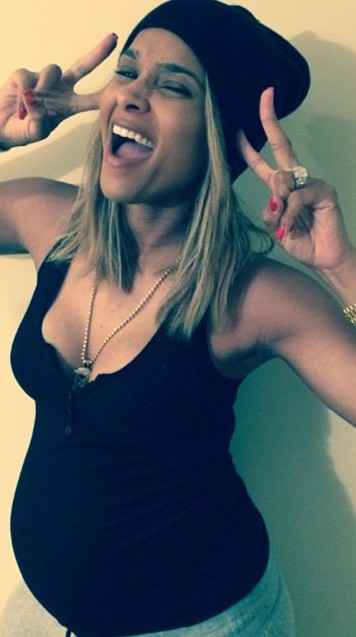 Ciara isn't hiding her growing belly. The singer was happy to show off her baby bump on Instagram in a collection of selfies.
Ciara, who confirmed her pregnancy last month, posed in a handful of pictures wearing a black tank top that revealed how large she's getting.
Ciara is expecting her first child with fiancé Future, who proposed to her back in October. Ciara hasn't revealed the gender of her child, but she said, "I did have a preference before I found out what it was. I had a preference at first and when I was told what it was, I felt it's going to be what it's supposed to be."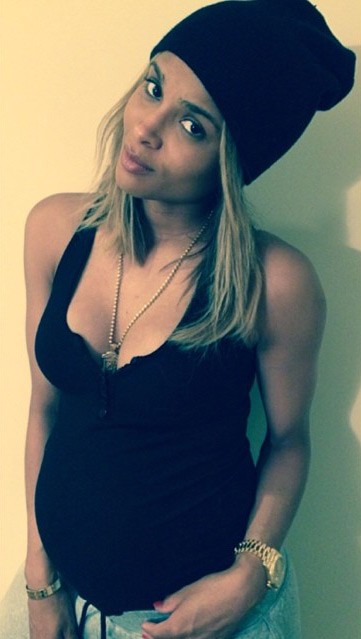 She added, "It really is a blessing. It's the most exciting time in my life. I'm really excited, like a little kid. Like when a kid is getting ready for Christmas like I can't wait to see what's underneath that tree."
Ciara's exhibitionism shouldn't come as a surprise, as she recently told HuffPost Life, "I believe that pregnancy within itself is sexy... I kind of like it actually not being about abs and all that stuff. I really love this phase that I'm going through in my life and I just want to live in it. I just want to be a mummy-to-be."
She also isn't letting her pregnancy slow down her career. She has begun work on her next album and rocked a post-Grammy party.