Chums Emmy Rossum & Michelle Trachtenberg Have A Girls Day Out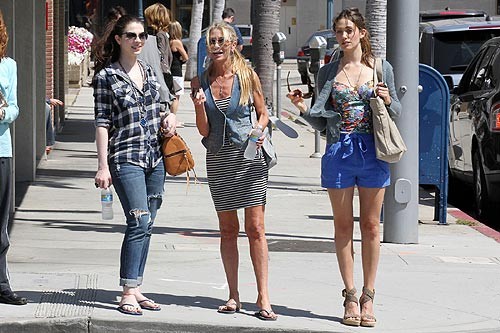 Emmy Rossum and Michelle Trachtenberg headed out to get their nails done at a Beverly Hills nail spa earlier this week. The friends were spotted with an unknown friend, wearing matching trendy Girl Two Doors Down flip flops.

Michelle doesn't look too busy, even though she's unemployed. NBC canceled her drama "Mercy" after just one season. She starred as a nurse in the hospital series. She still does guest appearances on "Gossip Girl."

Earlier this year Emmy recently tweeted about her disgust with Heidi Montag, who had 10 plastic surgery procedures in one day. Emmy tweeted, "It upsets me to see young women in the spotlight advocating plastic surgery. ANY surgery is extremely dangerous & should not be taken lightly, much less, used as a tool to increase notoriety or popularity."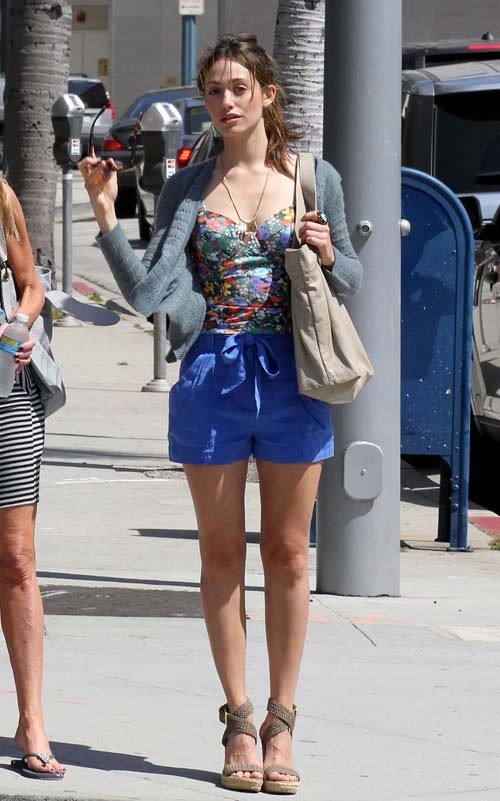 ^ click for next image ^
Click the pics for larger images:
- Click here for more Emmy Rossum pictures! -
- Click here for more Michelle Trachtenberg pictures! -