Chuck D Pays Tribute To Adam Yauch, Says His Support For Public Enemy Was 'Unbelievable'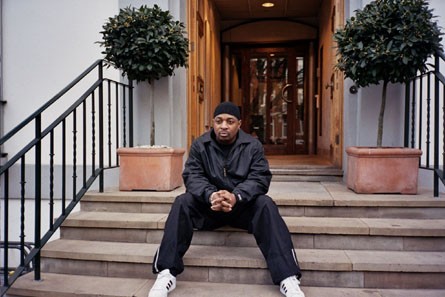 Public Enemy star Chuck D paid tribute to late hip-hop pioneer Adam Yauch on Friday after the Beastie Boys legend passed away after a long battle with throat cancer.

Chuck D attributes the trio from Brooklyn with helping put his group on the map.

"Adam and the Boys put us on our first tour 25 years and 79 tours ago," he tweeted. "They were essential to our beginning, middle and today. Adam especially was unbelievable in our support from then 'til now, even allowing me to induct them into the Rock and Roll Hall of Fame.

"I consider myself a strong man and my father says be prepared to lose many in your post-50 path of life. Still, I'm a bit teary-eyed leaving this plane. R.I.P. Adam aka MCA."

Chuck D wasn't the only rapper responding to the passing of the star.

Long-time B-Boys collaborator Mix Master Mike, Eminem and Jay-Z also paid tribute to Yauch.

"This morning I lost a great friend, a brother and a legendary bandmate, Adam Yauch," says Mix Master Mike. "I will miss him so deeply."

And rapper Eminem acknowledges the 'Boys had on his career.

"Adam Yauch brought a lot of positivity into the world and I think it's obvious to anyone how big of an influence the Beastie Boys were on me and so many others. They are trailblazers and pioneers and Adam will be sorely missed. My thoughts and prayers are with his family, Mike D, and Ad-Rock," he says.

And Jay-Z said, "May a great musical pioneer rest in peace. Our prayers go out to his family, as his hip hop family mourns our loss and celebrates his life."

Tonight HBO will air the 2012 Rock And Roll Hall Of Fame Induction Ceremony at 9pm. Chuck D, along with fellow rapper LL Cool J, had the honor of inducting the Beastie Boys - only the third hip-hop act to be honored by the rock hall. The show was taped last month.