Chuck Berry Recovering From Exhaustion

Rock 'n' roll legend Chuck Berry is resting at home after suffering a bout of exhaustion which led to his collapse on stage in Chicago, Illinois on Saturday night.

The 84-year-old music icon gave fans a fright when he fainted during a show at the Congress Theater - he was checked over by paramedics and later returned to the stage to tell the confused crowd he would be unable to continue with the concert.

Berry's longtime agent, Dick Alen, has now spoken out, insisting reports Berry was hospitalized after the show are not true and confirming the Johnny B. Goode hit-maker is now resting at his home near St. Louis, Missouri.

Alen tells the Chicago Sun-Times, "Chuck was suffering from exhaustion at his concert... but is home resting comfortably."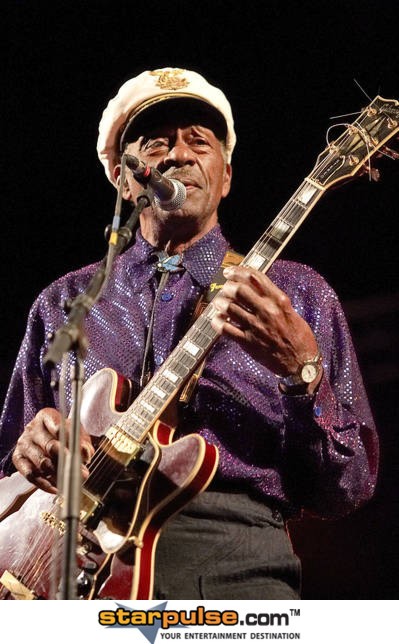 Click Here For More Chuck Berry Pictures