Christopher Nolan: 'Once You See The 'The Dark Knight Rises' Imax Preview, You Won't Settle For Less'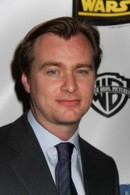 Next year's most anticipated movie is the third Batman film The Dark Knight Rises. Following up the monstrous success and legendary cinema of The Dark Knight, it will be director Christopher Nolan's final Batman film, and the last time Christian Bale plays the caped crusader.
Next weekend, you'll get a chance to see the beginning of the film. A complete six minute sequence, the opening of The Dark Knight Rises, will be a special trailer before Imax screenings of Mission: Impossible – Ghost Protocol. The entire opening of the film was shot and presented in Imax, so you have to seek out a large format screen.
"That's why we're pushing hard to promote it because we think it's going to be an incredible way to see the finished movie," Nolan said. "The film's going to be available to everybody. People aren't going to have to find the movie, but they may have to find it on these screens so we want to get the word out early."
Once you see this Imax preview, you won't want to settle for a regular movie theater when The Dark Knight Rises opens. Nolan knows that moviegoers may have to plan ahead to find an Imax screen. He welcomes a return to the moviegoing "event," like road shows that used to travel from city to city in the Golden Age of Hollywood.
"I think people's expectations as a sort of saturation of everyone having to see it the very first screening, the very first day, that is not really compatible with [the number of Imax theaters,]" Nolan continued. "So it's going to take people a little more time to seek it out, the fans who are interested to."
Find out where Mission: Impossible – Ghost Protocol is playing in Imax on December 16 so you can see the beginning of The Dark Knight Rises.