Christopher Nolan Banned Mentioning The Joker In 'The Dark Knight Rises'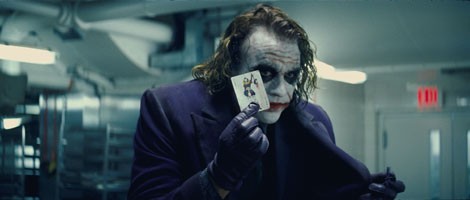 Batman trilogy director Christopher Nolan ruled out mentioning The Joker in The Dark Knight Rises - because he didn't want to trivialize Heath Ledger's death with a throwaway line.
Ledger stunned audiences as the cartoon villain in The Dark Knight, but died before the second film in Nolan's series came out, and rather than reference The Joker in the final movie, Nolan insisted no one should even utter the character's name.
He explains, "I felt very strongly that The Joker was off-limits. I don't want to trivialize a tragedy like that by explaining it away in some fashion.
"I made the choice immediately that talking about The Joker was off the table. It's just the way I feel about it, based on my relationship with Heath... That's what felt right to me."
Ledger died from an accidental drug overdose in January, 2008.