Christoph Waltz Upset About Leaving Los Angeles

Actor Christoph Waltz's Sunday night Oscar win was bittersweet for the Austrian - because it came at the beginning of the week he'll have to give up his rented Hollywood home.

The "Inglourious Basterds" star has been living in Los Angeles since September, while filming "The Green Hornet" with Seth Rogen, and now the shoot is over, he has to leave Hollywood and return to his native Austria.

And he isn't happy.

Waltz says, "I think I was born here... I went home for two weeks or so over the holidays and then came back, and now I have to pack up this house and I have to leave. I'm completely desperate.

"I will be back in May and I'm glad."

And Waltz admits he has nothing but fond memories of his time in Los Angeles, especially driving around the city: "They gave me a car to use, which is lovely and I have a navigator. I override it because it always takes me to traffic jams. I love that it has various languages... I had it on Polish for a while."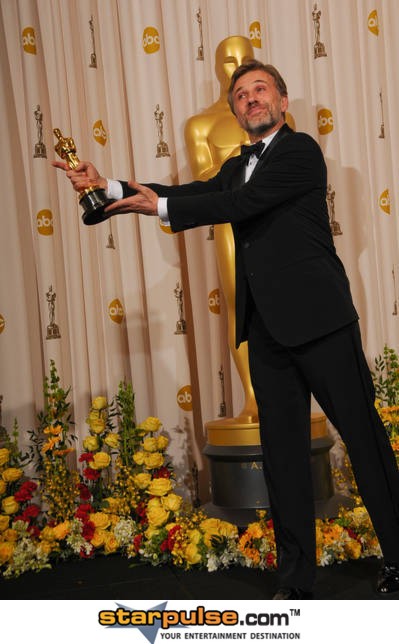 Click for bigger images: