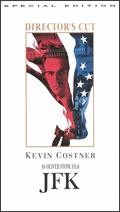 Check out some of the best links we found around the web today. And be sure to visit our
Daily Links
section where we're constantly pouring in the best stuff from around the web.
Jeremy Piven has so much mercury in his system that he's left Broadway to become a thermometer
- ABC News
Hollywood films tend to get it wrong when it comes to history. Well duh.
- KSL.com
The six worst vacations people actually pay to take
- Cracked
Hysterical Crying Sorority Girl (hysterical as in she's hysterical and this video is hysterical):

Watch the season 2 premiere of "Flight Of The Conchords"
- Joost
Whiskey Tango Foxtrot happened to Pamela Anderson?
- Starpulse
10 most depressing movie endings ever
- Den of Geek
13-year-old girl does Rush's "YYZ" on the drums (YESSSSSS!):


Pete Doherty is still shooting heroin. He probably can't use his arm for that anymore though.
- The Rad Report
Heidi Klum loves the taste of chocolate on her lips. We're so not going there on this one.
- News of the World
The greatest Lego diorama ever created.
- Gizmodo
iPhone Nano on the way?
- Mac Rumors
The RIAA stops all lawsuits because they have a new trick up their sleeve...
- Yahoo News
...but this guy has something to say about that.
- c|net

Like what you see? There's lots more of this stuff in Starpulse's
DAILY LINKS section!
Check out and bookmark the
Daily Links
page and check back often for some of the hottest, funniest and craziest crap on the web!
Click the pics for gallery & larger images