Christine McVie Officially Back In Fleetwood Mac, New Album And Tour Dates Announced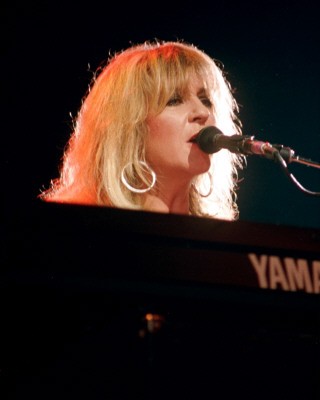 Christine McVie has officially re-joined Fleetwood Mac after a 16 year absence.

McVie's return to the group was announced in January, and the band announced on Thursday that a 33-city North American tour would kick off in late September. There's also a new album in the works, according to Britain's NME magazine.

The singer/keyboard player, who penned several of the band's most famous songs, including "Say You Love Me," "You Make Loving Fun," and "Little Lies," hasn't toured with the band since their 1998 "The Dance" reunion tour.

The band -- keyboardist McVie, singer Stevie Nicks, singer/guitarist Lindsey Buckingham, drummer Mick Fleetwood and bassist John McVie -- made the announcement on The Today Show on Thursday.

"I had some deluded idea that I wanted to live the 'country lady' life," Christine tells Rolling Stone about her initial departure. "But I went through a divorce and I felt isolated in the country. I grew quite ill and depressed."

Being back is really a time warp," she adds. "The tour is going to be great fun. I feel like a pig in poo right now."

But Buckingham was skeptical about her return at first, saying, "I wanted to make sure she grasped the weight of would it would entail. She also had to understand that if she was coming back that, basically, she has to stay.

"She wants to do it."

McVie joined the band during their shows in London back in September.

Tickets for the fall 2014 Fleetwood Mac tour go on sale beginning April 7 (a MasterCard presale begins March 31). Head over to the band's official site for tour dates.


My sit down with music legends @fleetwoodmac airs tomm on @TODAYshow 8:15am. pic.twitter.com/Afs2ejjS2b

— Carson Daly (@CarsonDaly) March 26, 2014