Christina Ricci Wears A Slinky Sequined Gown At 'Bel Ami' Premiere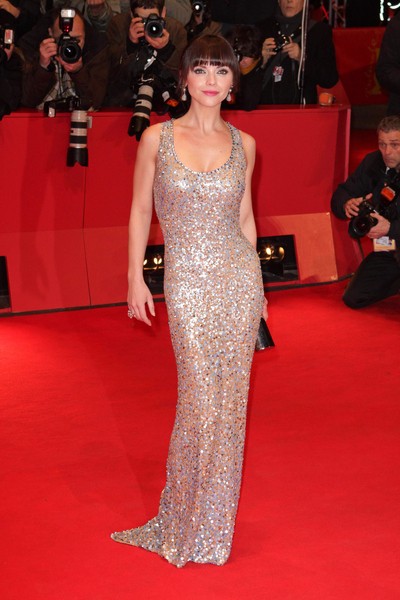 Christina Ricci looked amazing at the Berlinale International Film Festival "Bel Ami" Premiere in Germany today. The "Pan Am" actress wore a slinky silver sequined floor-length gown.
Earlier in the day the actress wore a cute short blue dress with black tights (see pics on the following pages).
In her new film, Robert Pattinson plays a destitute young soldier who plots to gain power by seducing the mistresses of the city's most influential men. Uma Thurman and Kristin Scott Thomas also star.