Christina Ricci Shows Some Leg On 'Pan Am' Set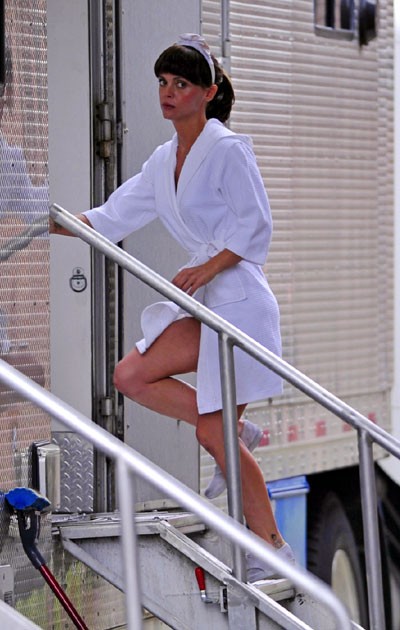 We caught a glimpse of Christina Ricci behind the scenes on the set of her new series "Pan Am" yesterday. She was heading to her trailer in a white bathrobe. The actress was filming a scene in a lavender waitressing uniform.
The actress stars as Maggie, a bohemian beauty who signs up for the most glamorous airline in the world so she can travel and see the world.
She recently told the press she tries to sleep as much as possible. She explained, "I'm the oldest member of the cast and we shoot in HD (high-definition), so I'm like, 'Dude, I don't wanna be, like, scary old-face.'"