Christina Ricci Defends The Women Of 'Pan Am'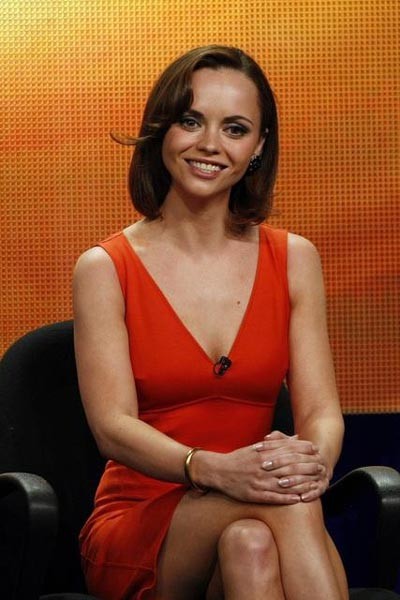 Christina Ricci comes to television for the new ABC drama Pan Am. She plays Maggie, the purser to a stewardess crew on the title airline. Set in the '60s, the show portrays all the details faced by women in that era. Like Mad Men, it's not always pretty. However, Ricci told the Television Critics Association that Pan Am shows empowered women.
"For the stewardesses, there was a sense of excitement and freedom," Ricci said. "The questions of wasn't this an oppressive thing for women, there is sort of this misconception. In reality, the job allowed these women to have a freedom that they weren't really given in a regular role in life at that time."
One of those details that is already all over the early promos for Pan Am, and even more prevalent in the pilot episode, are the girdles women had to wear. "Yes, they did have to pass through the girdle checks but by going through those things and having met the education qualifications, they were then able to travel freely and see the world in a way that other people didn't get to see, to be in charge of their lives in a way that women at that time weren't necessarily in charge of their lives. That's a misconception that really attracted me to this project. The sense of freedom that goes with this travel is in there for us."
The early days of Pan Am airlines also portrays a world of wonder for the air, when kids visited the cockpit and passengers looked out the window at the world below. "It's fun for us," Ricci said. "It's something I always remember for me in my performance. This is exciting. Every time we step on the plane we're excited just like the passengers are. It's glamorous. These stewardesses were looked at as really glamorous symbols. It's something that we have so much pride in welcoming these passengers onto the plane and they have so much pride in travel. It's something I definitely remember when I'm playing a scene on the plane, to imbue everything with that sense of excitement."
Pan Am premieres this fall on ABC.