Christina Ricci Bares Her Belly At Vogue Fashion Event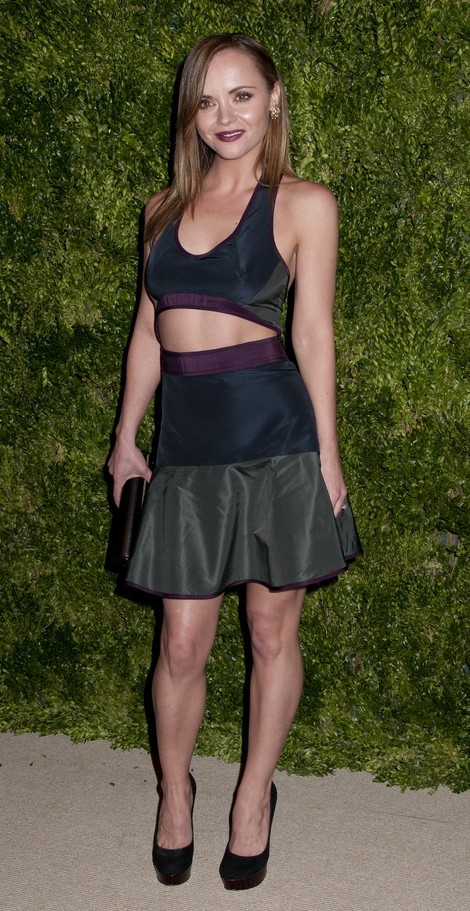 Christina Ricci bared her midriff at the CFDA/Vogue Fashion Fund Awards in New York City on Tuesday. The actress showed off her tummy in a gray and purple ensemble.
Ricci appeared on Sunday night's episode of "The Good Wife," playing a comedian who is sued for inappropriately performing a self-breast exam on a talk show.
She recently starred in the television series "Pan Am," which was canceled after just one season last year. She stars in the upcoming films "Around the Block," "The Smurfs 2" and "Mother's Day.