Christina Milian Wears A Black See-Through Dress To 'All Hollywood' Event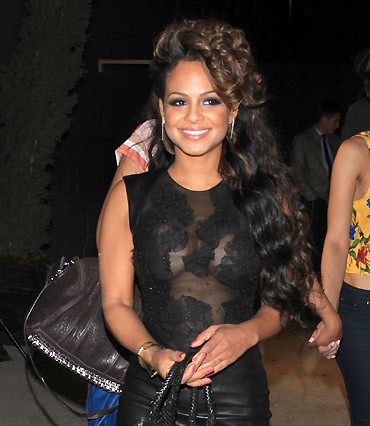 Christina Milian knows how to make an impression.  She showed up to Star Magazine's All Hollywood event at AV Nightclub in Hollywood last night wearing a sheer little black dress. She looked great, but was she showing off a little too much?
The singer is "The Voice's" social media correspondent, and she gave her take on Tuesday night's fierce competition.
She tweeted, "THIS IS THE HARDEST DECISION IVE HAD TO SEE A COACH MAKE THIS SEASON SO FAR. @CeeLoGreen is gonna need some tissue for the tears on this one." Cee Lo wound up eliminating Cheesa, saving Juliet. Adam Levine saved Katrina and Mathai was sent home.
See more photos of Christina...