Christina Milian & Brooke Burke Show Off Their Bikini Bodies In Miami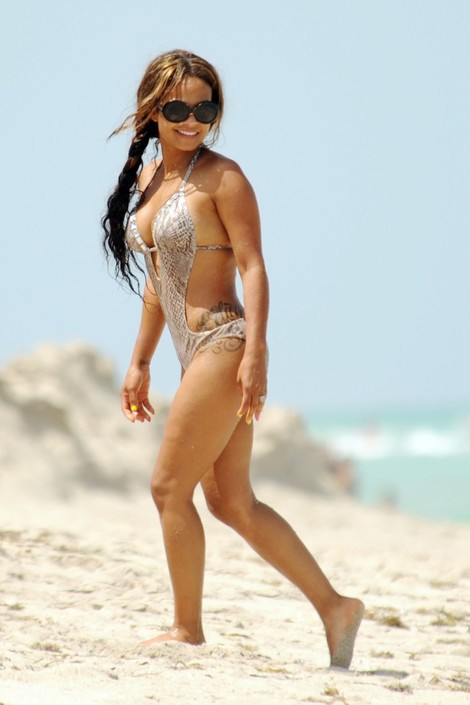 Miami is a celebrity hotspot, where stars are often seen lounging around the pool or swimming at the beach during the summer. Yesterday, Christina Milian spent the afternoon in the sun and sand with her daughter.
The singer wore a tantalizing snake-print bikini as she frolicked in the waves. Is it one from her new collection? She is launching a new swim line, called Havana Nights, which is debuting at Miami Fashion Week.
Brooke Burke is also in Miami for fashion week. She tweeted yesterday, "Crazy paparazzi here hiding in the bushes & trees. Too funny, 1 just fell out, hilarious." A friend responded, With all due respect, you're famous enough to have paparazzi hiding in the trees? They need to get a life (anyway!)."
Yup, she's definitely famous (and sexy) enough to have people want to photograph her. We have some pics of the star hanging out at the pool with her husband in a purple bikini and straw hat.
Check out tons of photos of Christina and Brooke hanging out in south Florida...