Christina Hendricks To Portray A Stripper In 'Dark Places'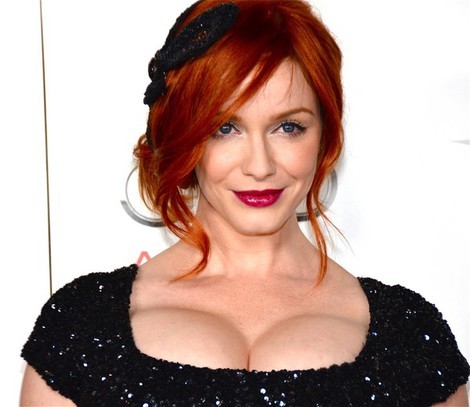 Christina Hendricks has joined the cast of Dark Places.

According to Deadline, the Mad Men actress has signed on to star alongside Charlize Theron and Chloe Moretz in the big screen adaptation of Gillian Flynn's best-selling mystery novel.

The film is about a woman (Theron) who testified against her brother Ben (Corey Stoll), accusing him of killing their family, and 25 years later is forced to re-live the gruesome past when a group looking into the case believes he is innocent and tries to have him exonerated.

Hendricks will play an older version of the Krissi Cates character, a down-on-her-luck stripper who decades earlier accused Ben of being a child molester, as well as other things. The movie is being directed by Gilles Paquet-Brenner and will be produced by Theron through her Denver and Delilah production company.

The 38-year-old actress recently filmed a starring role in Ryan Gosling's directorial debut, How to Catch a Monster, which will also feature Eva Mendes and 'Doctor Who' actor Matt Smith.

The curvaceous red-headed beauty is best known, however, for playing Joan Harris in hit TV period drama 'Mad Men'.

'Dark Places' is one of two novels by Flynn being adapted for the big screen. Her other thriller, 'Gone Girl', will be brought to life by director David Fincher and producer Reese Witherspoon.