Christina Hendricks Says Her Bust Is 'Obviously Real'

"Mad Men" star Christina Hendricks is adamant she has not had cosmetic surgery to boost her bust.

She explained, "It's so bizarre that people are constantly asking if my breasts are real or fake. They're so obviously real that anyone who's ever seen or touched a breast would know."
She stars in the upcoming film "I Don't Know How She Does It," a comedy centered on the life of Kate Reddy (Sarah Jessica Parker), a finance executive who is the breadwinner for her husband and two kids.
She also stars in "Drive" opposite Ryan Gosling.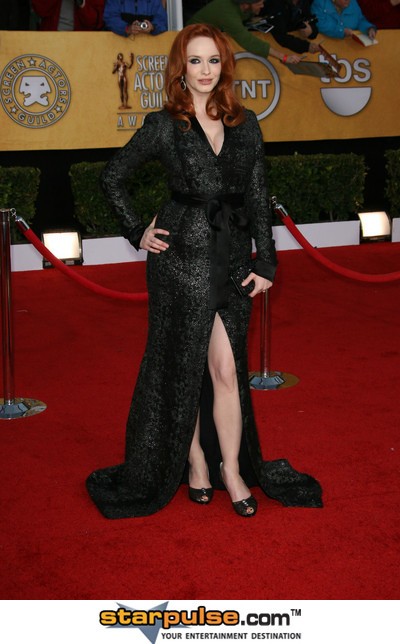 Click for more great Christina Hendricks pictures: