Christina Hendricks & Jenny McCarthy Are Top Picks To Play Anna Nicole Smith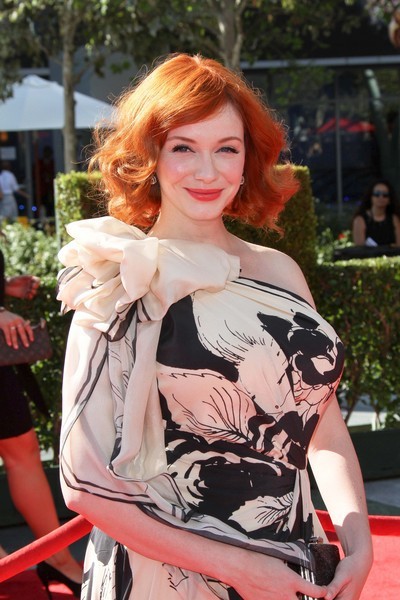 Lifetime TV executives are trying to decide whether Christina Hendricks or Jenny McCarthy should play Anna Nicole Smith in a new small-screen biopic about the late star's life.
Smith died at the age of 39 in 2007 after a drug overdose.
A source told Britain's Sunday Express newspaper, "They are neck and neck. The producers love them both, and it could come down to a final audition to determine who will get one of the most sought-after parts in Hollywood right now. Both women really wowed the producers, who were especially bowled over by how strikingly similar Christina with a blonde wig looked to Anna Nicole."
James Cromwell is rumored to fill the role of Smith's wealthy older husband, Texan billionaire J. Howard Marshall, who died at the age of 90 just 14 months after their marriage.
Last year, London's Royal Opera House created an opera about the model/actress.
"Mad Men" star Hendricks stars in the upcoming film "Ginger & Rosa" about two teenage girls living in 1960s London. McCarthy most recently appeared in "Two And A Half Men."