Christina Applegate's Husband Detained By Police Following Fight With Paparazzi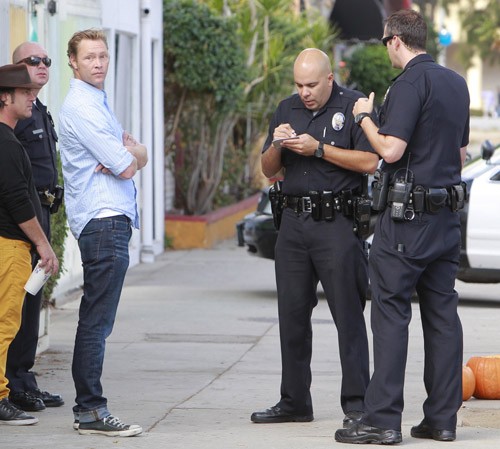 Christina Applegate's husband Martyn LeNoble was detained and questioned by the LAPD after he took issue with a photographer trying to get photos of his daughter.
On Sunday, Applegate and LeNoble took their 2-year-old daughter to a birthday partner when LeNoble noticed an aggressive photographer.
TMZ's cameraman asked the Porno for Pyros bassist about the confrontation. LeNoble said, "I went outside to talk to him and he got physical with me ... he wouldn't back off." He then claimed he was challenged to a fight, saying the photographer told him, "Let's see what kind of man you are."
Police approached him after the altercation - he was detained for a pat-down, questioned, and released minutes later. Police tell TMZ the photographer has not pressed charges against LeNoble.
It's understandable the couple is on high-alert. Last year, the two received threatening messages on Twitter that claimed the bassist was "stealing" Applegate away from the anonymous user, who then threatened, "I will not accept this. I am going to kill you!!!!!!!!!"