Christina Applegate Shows Off Her Baby Bump In A Black Dress With Red Polka Dots - Hot Or Not?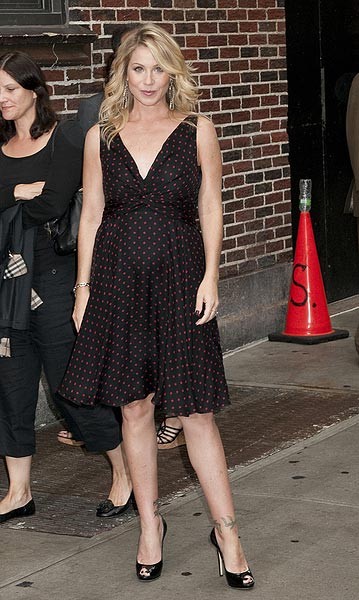 Reason #25 why we hate Christina Applegate - she looks stunning while pregnant. Just kidding! The actress appeared on the "Late Show with David Letterman" on Wednesday wearing a black dress with tiny red polka dots. We'd love to have her stylist!

Christina is expecting a baby with her fiance, Dutch musician Martyn Lenoble, almost two years after beating cancer. Applegate, 38, dated 41-year-old Lenoble, a bass player and founding member of Porno for Pyros, for two years before becoming engaged on Valentine's Day.

The star admits she's suffering unexpected mood swings due to her pregnancy: "The psychosis...you kind of go a little cuckoo. Yelling for no reason, it's almost out of body. You're stepping back from yourself and watching this insane monster in front of you that's you, and you want to stop her but she's funny to watch."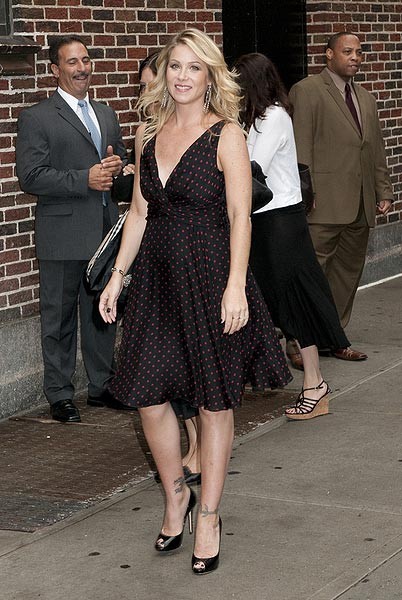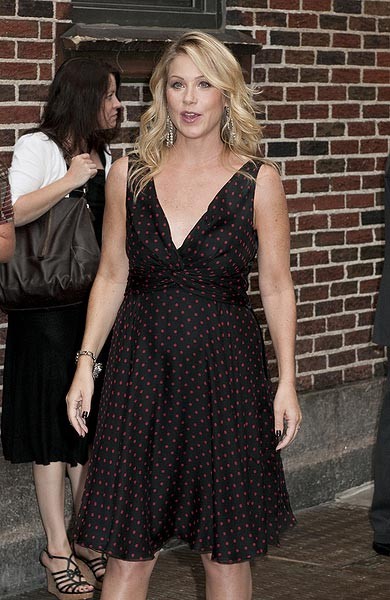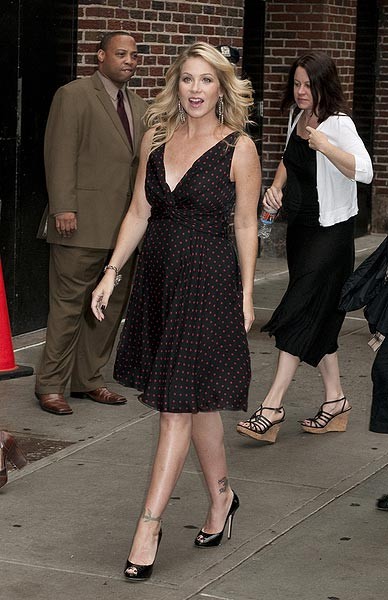 More: Celeb Photo Features | Fashion Photo Features
Click for more great Christina Applegate pictures: