Christina Applegate Quits 'Up All Night' Due To Creative Differences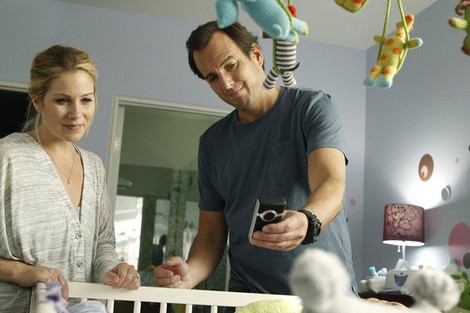 Christina Applegate is no longer interested in staying "Up All Night." The actress is quitting the NBC sitcom and made the announcement official on Friday by releasing a statement to Deadline.com.
 
She wrote, "It's been a great experience working on Up All Night, but the show has taken a different creative direction and I decided it was best for me to move on to other endeavors. I will miss the cast, producers and crew, and wish them the best always."
 
Reports indicate that Applegate's departure is linked to the show's plans to switch from a single-camera format to multi-camera filming and begin taping in front of a live studio audience.
 
The show also stars Maya Rudolph and Will Arnett. Applegate plays Reagan, a successful public relations executive, and Arnett plays Chris, her stay-at-home husband. The two have just become parents – a surprise that has set their lives on a new path as responsible adults.