Christina Applegate: 'I Miss My Exquisite Breasts'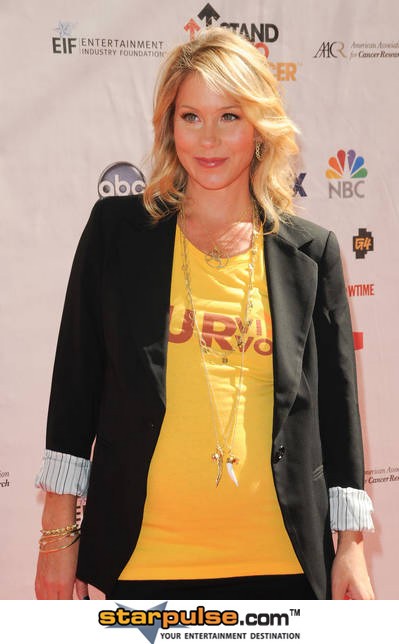 Christina Applegate has opened up about the emotional double mastectomy she underwent in 2008 after learning she was at a high risk of things getting much worse.

The Up All Night star was interviewed in the November issue of More magazine and she says that the news of her aggressive decision to prevent a recurrence of the disease leaked so quickly that she didn't have a chance for it to really set in right away.

"The good thing is that we got the information out," she says. "But talking about the facts of the disease, I didn't have to see what was going on with me."

Applegate had two lumpectomies just weeks after being diagnosed with cancer in only one breast, but she took a test which revealed that she had a BRCA1 genetic mutation, which put her at a high risk of a relapse of the breast cancer and also of getting ovarian cancer.

The star made the decision to undergo the surgery to help prevent future problems from the life-threatening diseases before even starting chemotherapy, and she came out of it 100% cancer free.

Her experience ultimately caught up with her though.

"I think when it slowed down, all of that came crashing down," she says.

But now she's coping well with her decision, and has even gone as far as quoting her Anchorman character, Veronica Corningstone.

"I miss my exquisite breasts sometimes," she jokes.

Christina is set to reprise the role in Anchorman 2, which is due out sometime in 2013.

"The female role is oftentimes interchangeable or expendable in a man flick," she says. "I'm glad they recognized I was a part of that team."