Christina Aguilera's Near Nip Slip Experience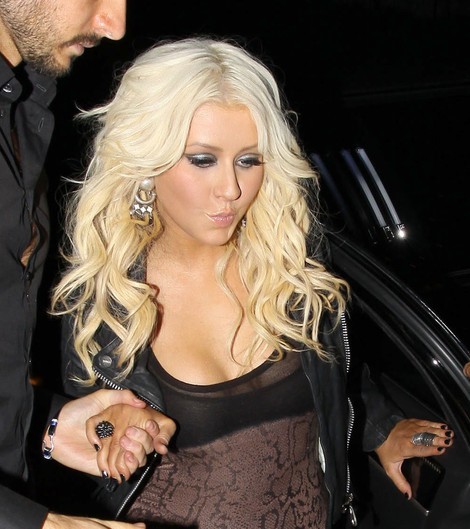 What a close call for XTina! Christina Aguilera came really really close to being the latest victim of the infamous celebrity nip slip. In case you missed it, the 31-year-old's shimmery v-neck dress almost malfunctioned during her duet of "The Prayer" with Chris Mann on last night's episode of The Voice.

And although the viewers seem to be on the edge of their seats waiting for the slip to occur, the Stripped singer didn't seem to be fazed at all, raising her arms continuously and making other sudden moves.

I'm wondering if she felt what was going on? Here is the 3 minute clip including her wonderful performance and near nip slip experience.