Christina Aguilera Shows Off Her Sexy, Slimmed Down Figure In The October Maxim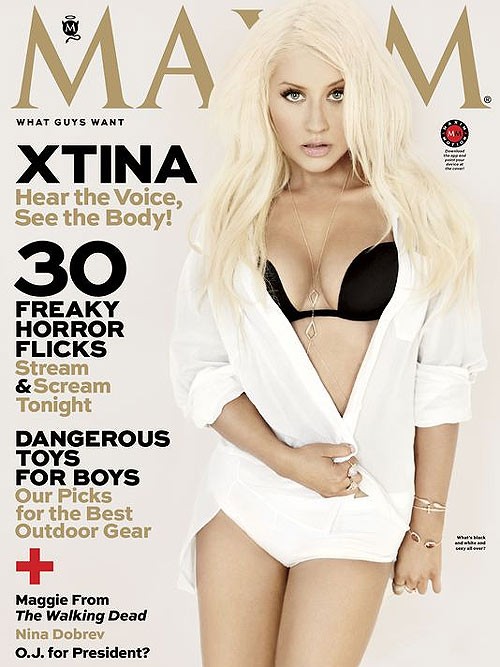 Christina Aguilera is back and showing off her sexy new slimmed-down figure on the cover and on the pages of the October issue of Maxim magazine.

The Voice star has had her weight struggles over the past few years, but now she's back in form and flaunting it.

Xtina obviously isn't trying hard either, which goes along with her mindset on being sexy.

"I'm such a down-to-earth girl, I'm comfortable in just a jersey and boy's underwear," the 32-year-old tells Maxim. "Trying tooo hard to be sexy is the worst thing you can do.

"Sexiness should be effortless."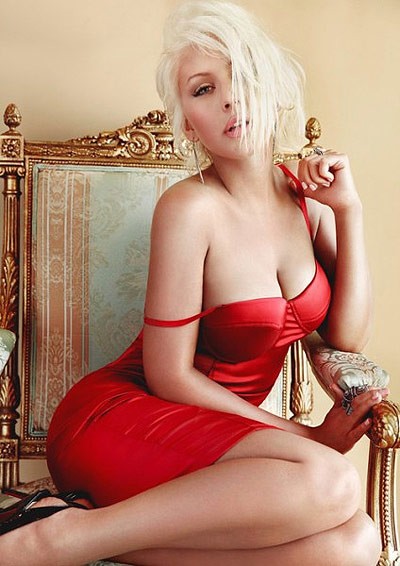 Christina, who has been dating Matthew Rutler for two years now since splitting from husband Jordan Bratman, was also asked the age-old, standard 'lad-mag' question about what type of guy turns her on, as if she could be pried away from her current beau.

"I love genuine guys; that's why I pretty much stay away from celebrities. I don't care about money, because, trust me, I can support myself," she says."

She also has one more tip for potential girlfriend-stealing hopefuls: don't sing to her.

"The quickest way for me to feel weird and run for the hills is if somebody sits down and serenades me with a guitar. It's not my thing," she says.

Check out more of Christina and read her full interview in the October Maxim, on newsstands September 17.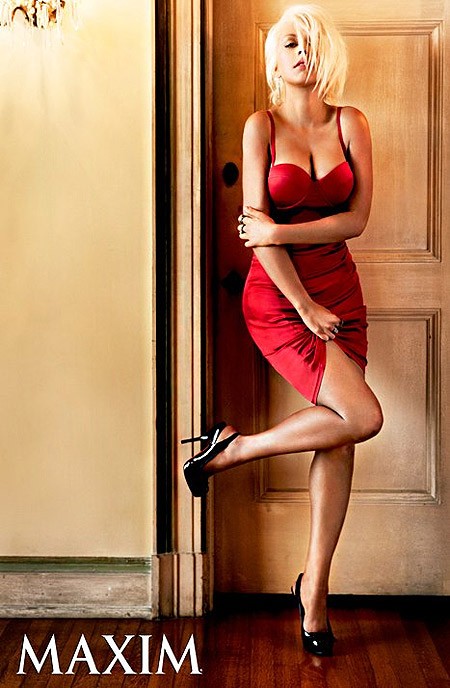 See more pics of Christina's slimmed-down figure on page 2!